Happy Monday dear bloggers!
Yesterday was a very hectic but gaeity day for us. Lots of celebration, food and chitchat. Pau's family had a reunion, a gathering for all the moms in their clan. Big families are cool! :)
Today, I want to share with you what my officemates and I had last Friday. Rhea, our ex-officebuddy invited us for dinner and requested her nearest fav resto
"Teriyaki Boy"
.
Teriyakiboy.com.ph - Combining the warmth of the east and the efficiency of the west, Teriyaki Boy is the first fast-casual Japanese dining restaurant in the Philippines. We take pride in serving traditional home-cooked Japanese meals at fast-food speed and reasonable prices.
What we had: (pics at Teriyaki Boy Frontera Verde Branch)
Agedashi Tofu
- Deep-fried silken tofu, served with a light soy broth, topped with grated ginger-daikon and bonito flakes. P95. If you like tofu, this is a must try. An appetizing high quality tofu with a light, aromatic sauce! Thumbs up :)
Ebi Tempura Ramen
- Fresh tiger prawns, battered and deep-fried, topped on your choice of noodle and soup base. P175.....My first time to try this. I never thought ebi tempura would really taste good as a ramen :) Liked it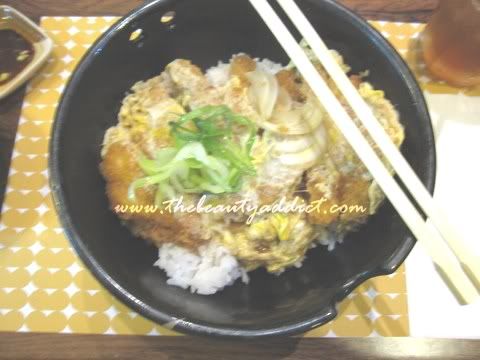 Pork Katsudon
- I don't eat pork that much so I didn't try this one :)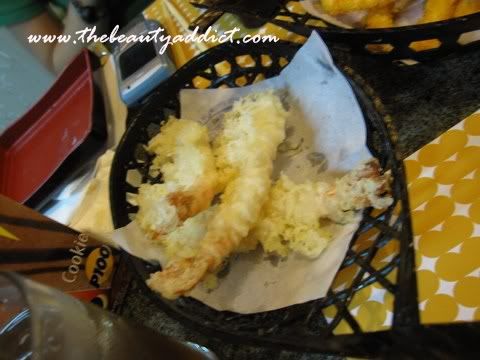 Ebi Tempura
- Fresh tiger prawns, battered and deep-fried until crispy. 3 pcs - P170
6 pcs - P260. My fave of all Japanese dishes!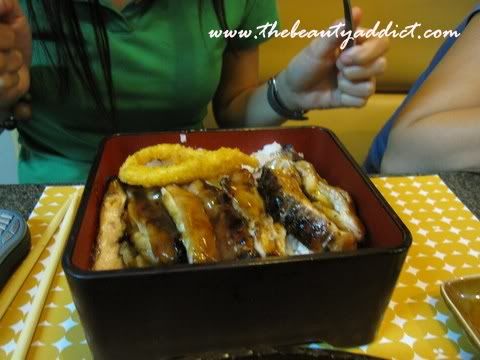 Teriyaki Boy Chicken
- grilled chicken, with sweet and savoury teriyaki sauce, topped on steamed Japanese rice. P195. - This is their best seller.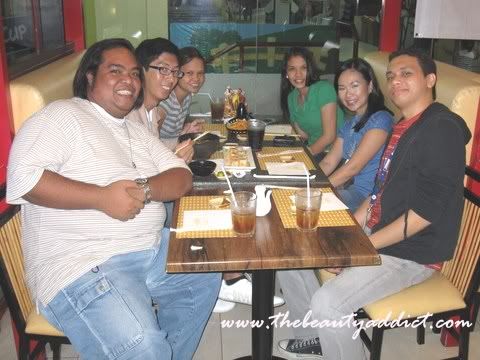 IT solutions and delivery team - afternoon shifters =P
. Someone commented about my eye bags that day so I guess I exaggerated my concealer a bit. Yaiyks, I can totally see it on this pic.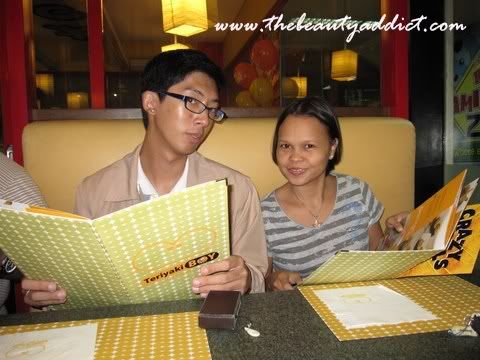 Ty and Rhea
My take:
Teriyaki Boy is not your typical, everyday food because it's a bit pricey (for me). But price is very competitive compared to other Japanese restos here in Manila. It's also the one that I kept coming back because of the taste and quality of their food. Frontera Verde branch - I like that it's not too crowded plus service and staff are ok. Had a good experience :)
Do you like Japanese food too? What's the best you've tried?
Teriyaki Boy
You can visit their website at http://www.teriyakiboy.com.ph