Very seldom I opt for a smoky eye makeup. I don't like fall outs when applying and retouching if ever my eyeliner smudges is a hassle. That's why it took me months before I was able to road test the products I got from
The Body Shop Smoke and Fire Collection launch
.
The Body Shop's Charcoal Kajal Liner


I usually use a concealer as my eyeshadow base but this Charcoal Kajal Liner is a very good base for smoky eyes. Its creamy consistency helps the eyeshadow to stick hence avoid fall outs and it helps intensify the color even more.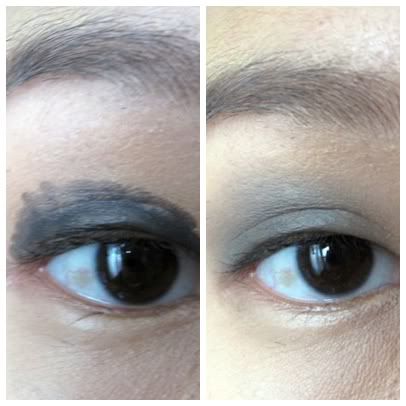 Apply it on your lids then blend using your fingertips or brush. If you're in a hurry, just dab a powder on top and voila! Smoky eyes in less than a minute haha.
But for this FOTD, I applied the green eyeshadow on top of the Kajal Liner to deepen the color.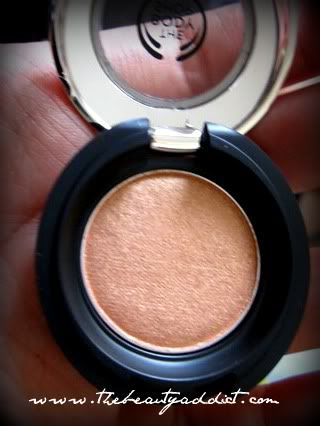 To highlight the brow bone and smooth out the lines on the crease, I used the peach shade. Then, lined my upper lash lines with the Charcoal Kajal liner and the green shadow for the lower lash lines.
And here's my FOTD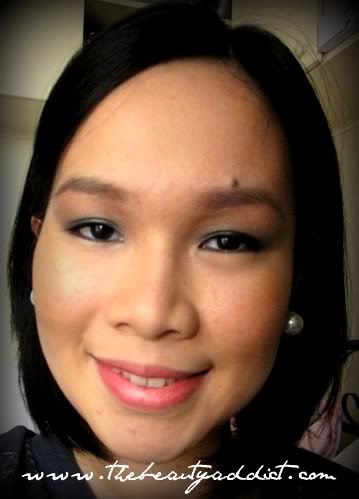 Products Used:
Cinema Secrets Foundation
Cinema Secrets Concealer
Ellana White Chocolate HD Loose Powder
Smashbox Brow Kit
The Body Shop Charcoal Kajal Liner and eyeshadows (from the Smoke and Fire Collection)
Smashbox highlighter for the cheeks
Makeup Forever Contour Palette
Revlon Color Stay in Pink Petal
Graftobian setting spray
Using the green eyeshadow on top of the black liner creates a softer smoky eyes. I like :) The Kajal liner also impressed me a lot. At first I thought it's too thick for an eyeliner. But the color sticks with just one glide and it applies very smoothly. No fall outs during application. Of course I was careful! But it still happens if I use my other eyeshadows. My eye makeup also stayed the same for long.
That's all for now. Enjoy your Sunday!