It has been over a year since I moved to Mandaluyong. Aside from being near to the famous malls in the metro, discovering great nearby places to pig out which I thought are muted is what I love most.
I've been reading a lot of raves from food bloggers about
Charlie's Black Angus Burger
. Hidden behind a car wash in East Kapitolyo drive, it has been making a name since last year (I think!). Though it's close to my place, we managed to pay a visit only last Monday after the
L'Oreal event
I attended.
Charlie's facade. You order and pay at the counter outside. I didn't take a close look at Charlie's menu as my mind was already set to order the Black Angus Burger :) Sorry! There are few seats available outside if you wish to dine al fresco but there is also an air-conditioned area.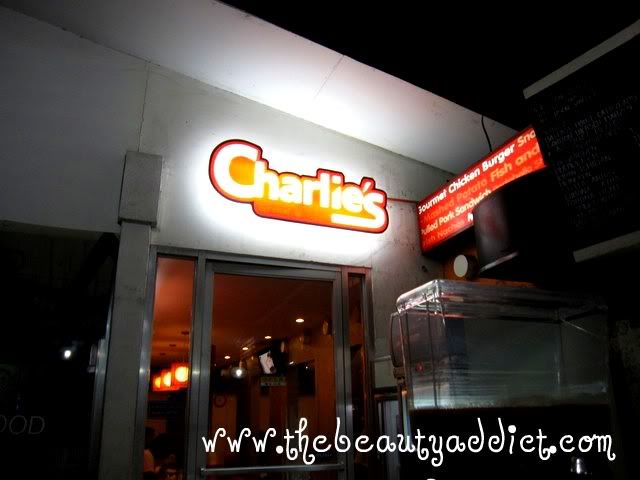 The signage is quite unnoticeable so you might not find it easily if you're not familiar with the area. If you're coming from Pioneer Centre, go straight to Cafe Juanita. It's right after Three Sisters and Good Burger and behind a car wash.
This is how it looks like on the air-conditioned area. It's small but it's well-designed. There are also televisions on each side which makes it a good place to hang out more.

For our orders: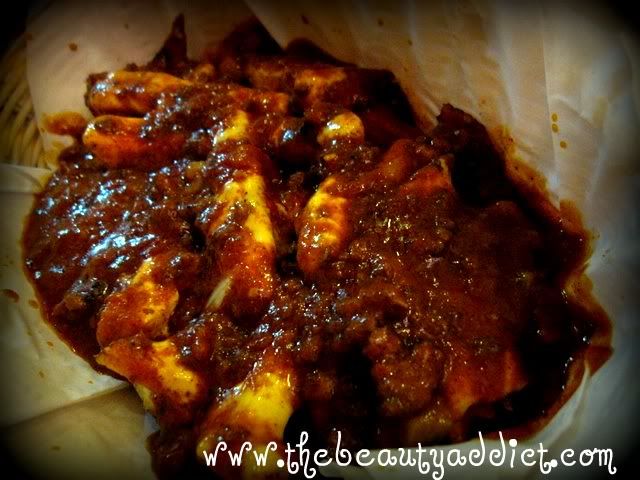 Chili-Cheese French Fries
- P150
I love the big cut of potatoes. It's so cheesy and the taco sauce is superb! But the chili flavor is kinda strong for me. I bet guys will like this as my hubby did.
Raw onions, tomato and big piece of lettuce
Just one bite and I already know the reason why people make effort to go to Kapitolyo just to have a taste of this famous Black Angus Burger from Charlie's. The patty is juicy and tasty. P165 might be pricey for some but it's so worth for a quality burger like this.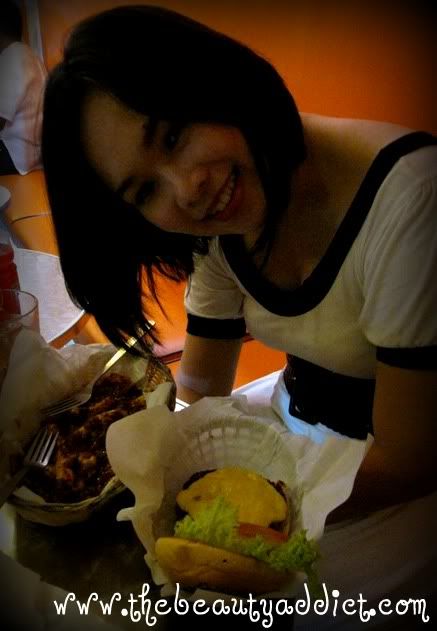 I'll definitely go back and try the other burgers on their menu. I heard their Philly Cheese Steak is also to die for.



Do you want to receive updates straight to your email?