Remember my post about my
OCC Lip Tar haul
? It took me so long to review them because I didn't touch them for months. I had a bad first impression because I thought it looked fake on my lips. But when I had my
Airbrush Makeup Class at HD Makeup Academy
, my friend Stef taught me how to use it properly. Now it's what I've been wearing for almost every occasion and my favorite shade is the
NSFW
.
Me wearing
OCC Lip Tar NSFW at the L'Oreal Bloggers Event
. Grabbed this photo from the
L'oreal Paris Philippines FB Fan Page
.
Here's how I apply it: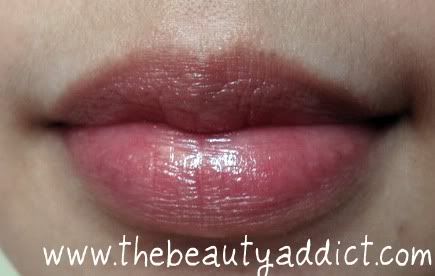 Make sure you moisturize your lips before applying the OCC Lip Tar. If you have very dry lips exfoliate it first then moisturize. Leave on moisturizer on the lips for about 5-10 minutes.

A tiny drop is enough for 2 coatings on the entire lips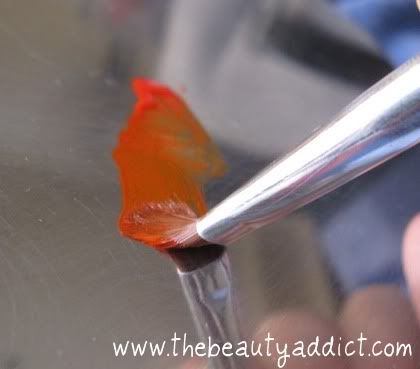 Apply as thinly as possible. Use a lip brush to apply the lip color then brush the excess on your makeup plate.
Applying every coat very thinly makes a perfect finish.
What I like about the product:
Very pigmented. The color is already so vibrant with just one coat. I'm sure the tube will last long.
Great staying power.
Looks good on photos.
Colors can be mixed to achieve a new one.I'm planning to get the primary colors for avant garde photoshoots.
The NSFW shade is the best red lip color I have. It suits my skin tone very well.

Dries easily.
Dries as a matte but with a hint of gloss on its appearance.
What I don't like:
Very tricky to apply. You have to do it carefully to get the best result unlike lip colors in tube.
I find the gloss consistency a bit messy to apply.
Do you own an OCC Lip Tar? What's your take on this?

OCC Lip Tars are available locally at HD Makeup Studio.