I am a busy bee this week. From a makeup gig last weekend to a hairstyling class until Friday...:) So pardon me if I'll just lure you with photos from our food tripping at Joey Pepperoni Pizzeria, Pioneer Branch last Saturday.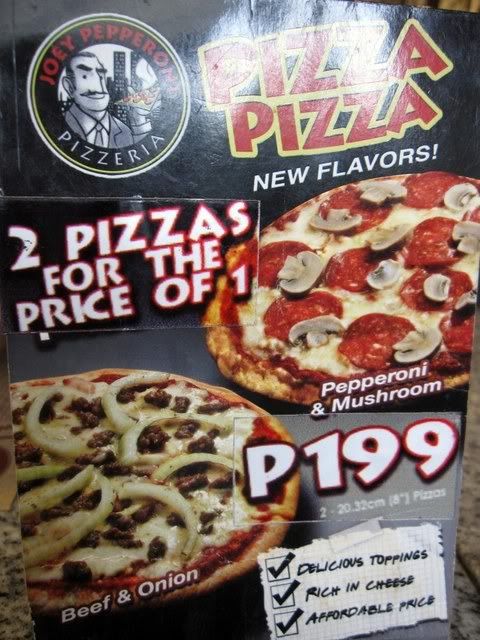 Joey Pepperoni is currently offering two 8 inches pizzas for only P199. Flavors are Beef and Onion and Pepperoni and Mushroom. If you wanna try it, hurry because this promo is just an introductory of their new pizza flavors and will only be available for a limited time only.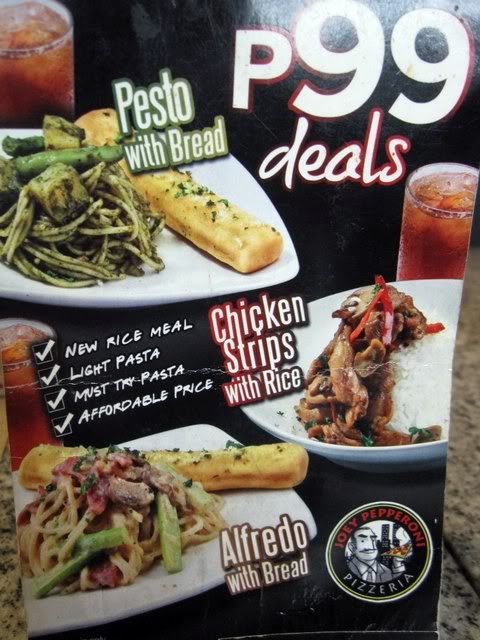 Delicious meal combos for only P99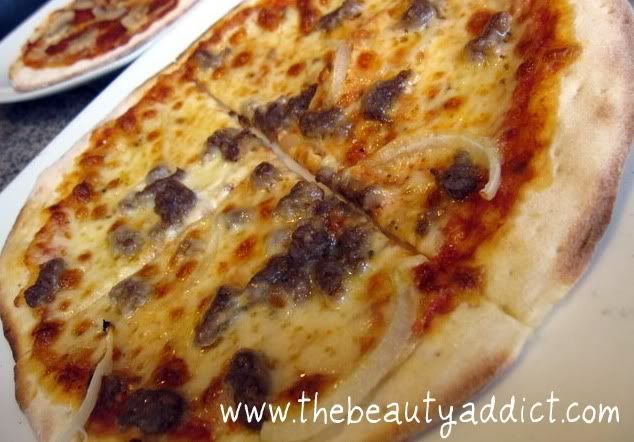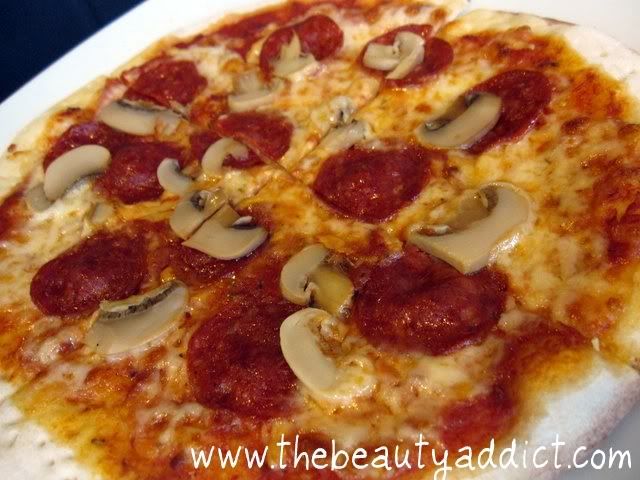 My husband and I tried the new flavors. Hubby's comment "Parang lalong sumarap ang pizza ng Joey Pepperoni ah!" (Looks like their pizza tasted even better!) and I agreed.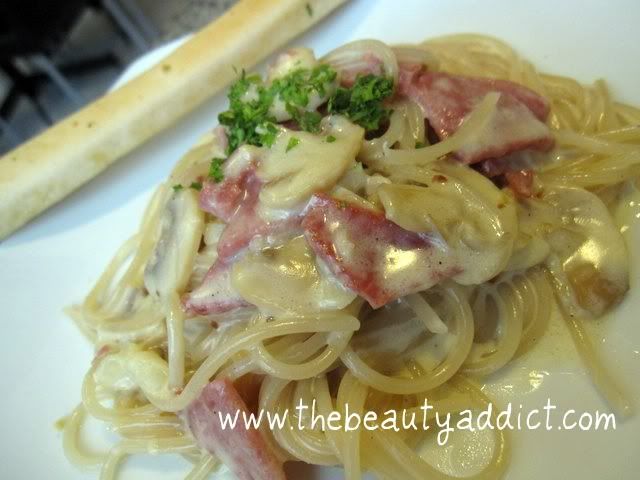 Creamy Carbonara
Photos of the new look of Joey Pepperoni, Pioneer Branch. I believe they renovated a few months ago. The place became more spacious and inviting.