The Body Shop Colourglide Lipcolor in Rose Pink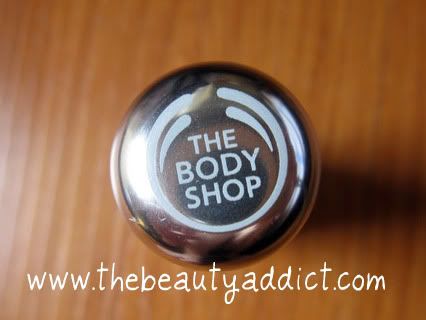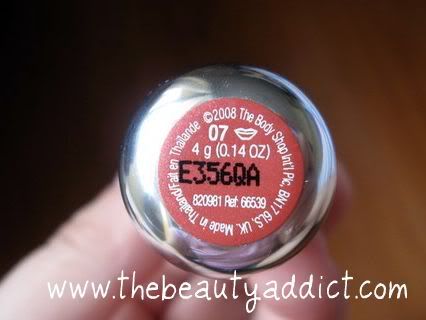 Swatch on my hand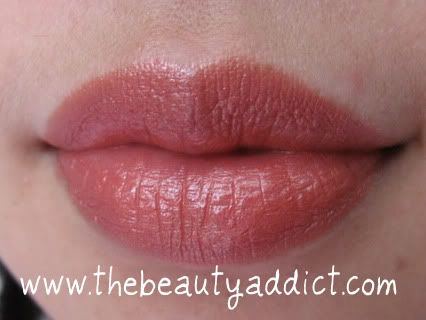 Swatch on my lips
According to
The Body Shop Philippines'
Events Manager, each Colourglide Lipcolor has vanilla flavor in it. I love how the scent makes it very pleasant to apply. Glides on smoothly and can last up to four hours. It also contains key ingredients such as Marula oil, Sesame oil, Beeswax from an organic source, Jojoba, Rosehip seed, lanolin oil, a blend of Tahitian gardenia and Vitamin E. All natural ingredients thus they're safe to be ingested. Their best bet is that it also contains
Marula oil
which is a very effective moisturiser that helps condition the skin over time. Also provides essential fatty acids that help restore the skin's moisture barrier, thus helping to restore moisture, smoothness and suppleness.
Aside from the benefits it can give my lips, the Rose Pink shade is my type of everyday lip color. Not too dark and yet not too sheer. Not matte and not too glossy. For me it's perfect if I want an elegant day make-up and can even compliment a smokey eye for an evening make-up.
Do you own a Colourglide Lipstick from The Body Shop? What's your favorite shade?
Do you want to receive updates straight to your email?