Alex III
caught our attention while we were scouting the restaurants at the
Robinson's Galleria food lane
one weekend lunch. What captivated us to dine here is when we asked the staff in charged of welcoming the customers "Is it good here?", he replied "Ciempre naman po...Alex III eh" (Trans: "Of course! It's Alex III"). He seemed so confident. I wish I could have a staff like him when I got the money to put up my own business someday haha. True enough, Alex III has been there for ages and has already established a good reputation in the food industry. But it was my first time to try so I got excited. What's even better is they're offering very affordable group meals which we tried.
Meal for 4: Php 629.00 (Php 150++ each)
.
Comes with a 1 litre of coke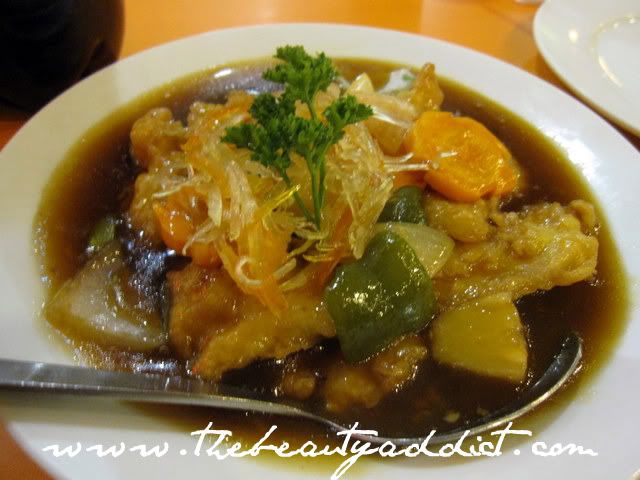 Sweet & Sour Lapu Lapu

I find the fried rice, sweet and sour Lapu-lapu and Lumpiang Shanghai very tasty but the pancit was a bit bland for me. Not bad for its price. However, I didn't see anything extraordinary with the food that we had. Maybe I should go back and explore their other dishes? :)

Have you tried this restaurant? What do you suggest I order next time?

Do you want to receive updates straight to your email?
Click here to subscribe.