Applying a lip color is an important part of my daily make-up. But ever since I had a baby, I can't resist kissing him so I skip it most of the time because I don't want to leave lip prints on his soft and sensitive cheeks.

Come his Christening day, I want to look a little glammed-up and I can't be without any lipstick :) So I searched for one that will pass my requirements: dries easily, does not leave any lip stains, long-wearing and my type of pink shade. When it comes to staying power, I just know Revlon has something to offer. So that's the first one I tried.

At the Revlon counter, this new product got my attention: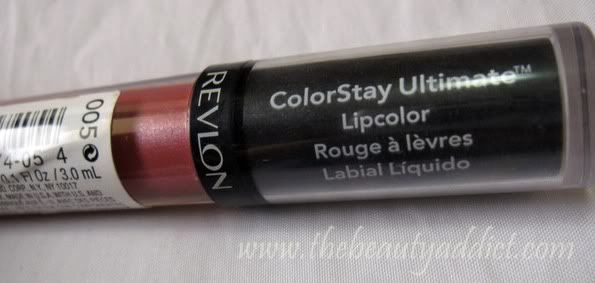 Revlon ColorStay Ultimate Liquid Lipstick

A food-proof lipcolor with a built-in, ultra-conditioning topcoat that promises to last up to 12 hours. That means that it does not feather or fade even after meals.

To Use:
Apply a thin, even layer to clean, bare lips and wait until dry.
To Remove:
Use any oil-based makeup remover or cleanser.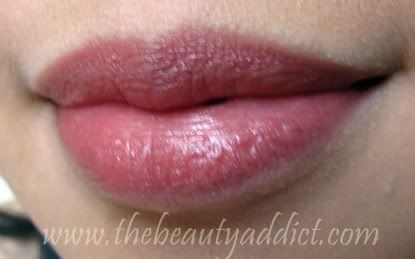 Wearing the

Revlon Ultimate Liquid Lipstick in Platinum Petal

. With my little chef during his Christening day. This was taken 4 months ago.

What I like:

It's definitely long wearing. It sometimes exceeds 12 hours on me.
Does not leave color when you drink or kiss somebody.
Offers a variety of shades.
It already gives a little shine so you won't need to top it with a lip gloss.
Dries up very easily.
One application is enough for the day. I just apply a lipgloss when I want to retouch. Do not reapply the color as it tends to flake when you overdo it.

What I don't like:


Most long wearing lip colors like this tend to dry up your lips. It did when I first tried it so I made sure to moisturize my lips first before applying my make-up and save the lipcolor for last. But with constant usage, it doesn't dry my lips anymore even without prepping.

The wand can be unhygienic. What I do is I transfer a little on my spatula and use my lip brush to apply.
This has been my on-the-go lipstick for months now and I'm loving it. I'm planning to buy the nude and red next.


What long wearing lipsticks have you tried? Share your experiences please.


Revlon ColorStay Ultimate Liquid Lipstick
retails Php 820.00
available in all leading department stores available in all leading department stores nationwide