Sorry for the temporary hiatus in blogging. I took a Pro HD Airbrush Makeup Course this week and I didn't expect it to be so intensive. I thought I could sneak in some writing but the training was really energy-draining. That wasn't a complain by the way...I enjoyed it so much. I'm excited to show the looks I've done in a couple of days already :)

For now, you guys enjoy the photos I took from our latest food tripping. H.K. Choi in SM Megamall is another must-try Chinese restaurant.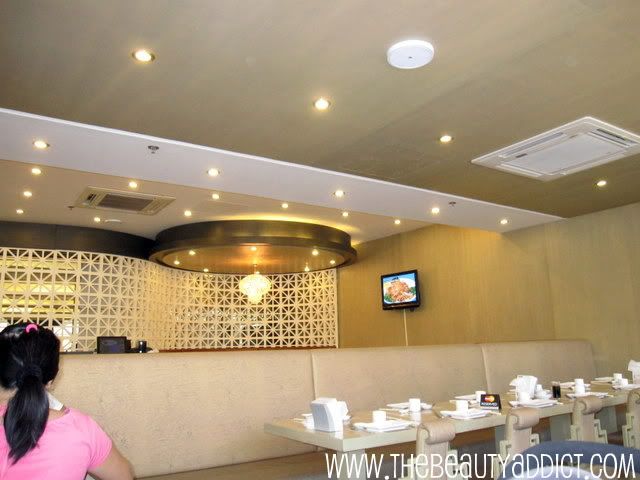 The place is huge. It can accommodate a large number of customers but you'll still see a long line of people waiting especially during Sunday lunch so better call for reservation especially during holidays and weekends if you're planning to go here.
For the dishes we tried: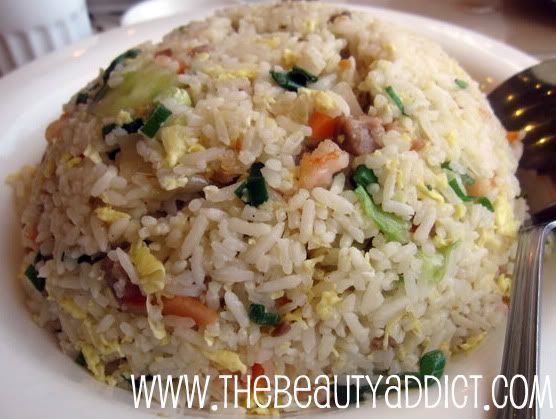 Yang Chow Fried Rice - Php 220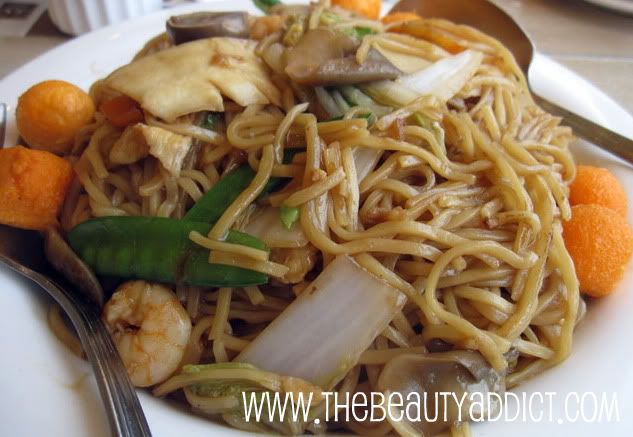 Birthday Noodles - Php 220
Hmmm this is ok. If you're read my
previous food trip
, I'm not a fan of birthday noodles. :) But my in-laws loved how they cooked this dish.
Hot Prawn Salad - Php 300
This is the dish I highly recommend for you to try. The crispiness of shrimp with light dressing and fruits is heaven.
All in all, I like that the price is just right with a good quality of food. In case you don't know, this restaurant is being managed by
Choi Garden
. It's the huge Chinese restaurant in Greenhills. I've read somewhere that they lowered the price in their SM Megamall branch. Service can be a little bit slow especially during peak hours which is totally understandable. Ambiance is very good. However, the place tends to be too crowded at times.
Happy weekend everyone!
H.K. Choi
2/F SM Megamall Atrium
telephone: 382-7757