Yesterday, I went to Rustan's Makati to check out what's the buzz about the new Estee Lauder Pure Color Lip Gloss.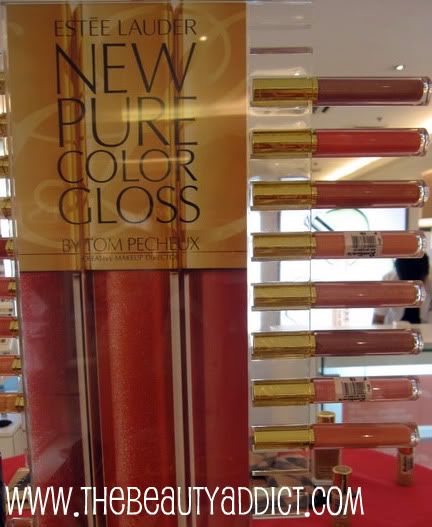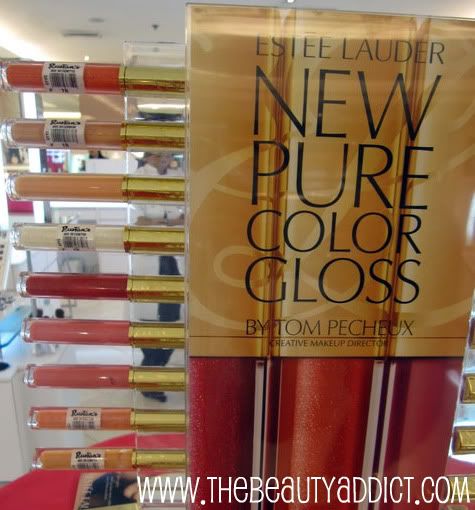 In the photo above, you'll see the wide range of shades to choose from. According to Estee Lauder, they're offering 19 amazing shades with brilliant color and 3 high shine finishes:
TRUE VISION™ COLOR
Maximized color impact
Magnified vibrancy, clarity and dimension
Amplified brilliance
HIGH IMPACT FINISHES
Each Pure Color Gloss shade comes in one of three distinct, multi-dimensional finishes:
Mirror Shine
Luminous Shimmer
Dimensional Sparkle
All with sheer-to-medium coverage
HIGH PERFORMANCE WEAR
Feels light and luscious, never sticky
Drenched with conditioners
Flexible-tip applicator hugs every curve of your lips
Smooths on precisely, stays on perfectly
The resident make-up artist of Estee Lauder gave me a makeover so I could try and feel their make-up line and of course the Pure Color Lip Gloss!


Here's my before and after shots. I asked for a very light makeup. I like how the products made me look fresh.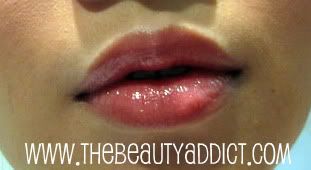 Look how beautiful the finish of the Pure Color Lip Gloss is. It sparkles but not sticky on the lips. It has a very light flavor too. The shine stayed on my lips stayed until I had dinner. I tried the darkest shade and it gives a light to medium color. This is perfect to highlight the inner lips for the pouty lips you want to achieve.
She also used the new
Pure Color Eyeshadow
on my eyes. I chose neutral shades (1st column 1st row for the base then for contour, 2nd row 3rd column)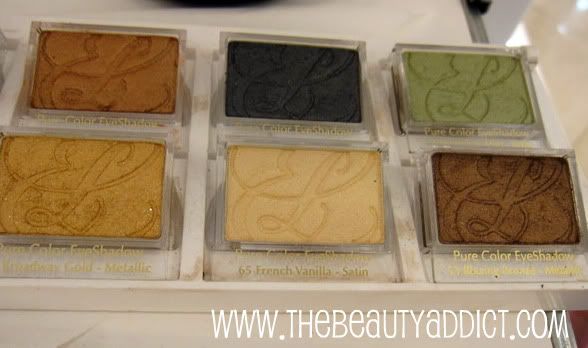 All of these eyeshadow shades have a hint of shimmer.
Have you seen these new products from Estee Lauder? Is the Pure Color Lip Gloss something that you would like to try?
Estee Lauder Pure Color Lip Gloss - Php 1150
Estee Lauder Pure Color Eye Shadow - Php 1250


Do you want to receive updates straight to your email?
Click here to subscribe.