Having lunch at a Chinese restaurant is one of the best ways to celebrate an occasion for my in-laws. Since it was their first time to celebrate the Grandparents' Day last Sunday, we opted to dine at Eat Well, Greenhills. Their location is perfect for our elders since it's just across the Sanctuario de San Jose Parish Church and beside the Greenhills parking lot. It's very convenient especially for a typical humid Sunday.


The place is a little small to accommodate alot of customers especially during Sundays. It'd be better to call in for a reservation to be sure you have a table during peak hours.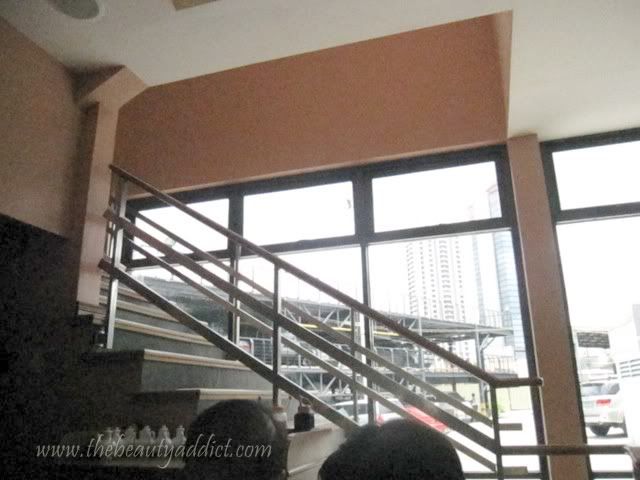 Interiors with high ceiling and glass doors and windows made the ambiance cozy. However, the place tends to be hot on a sunny afternoon. I wish they could put in something to absorb the heat during that time of the day. I like the nice view though.

As for the food we ordered:


The usual part of our regular order in a Chinese restaurant. Of course! the Yang Chaw fried rice. Eat Well's version is tasty. Big serving too.


Sliced Beef with Brocolli in Oyster Sauce - Php 275.00
The brocolli that is part of the dish was fresh and tender. The beef is easy to chew. Just what we like in a beef dish. Sauce is just right for me. Doesn't beat the taste of the Yang Chaw fried rice when eaten together.

Birthday Noodles - Php 275.00

My in-laws loved this dish. I'm not a fan of birthday noodles. I like the quail eggs though :)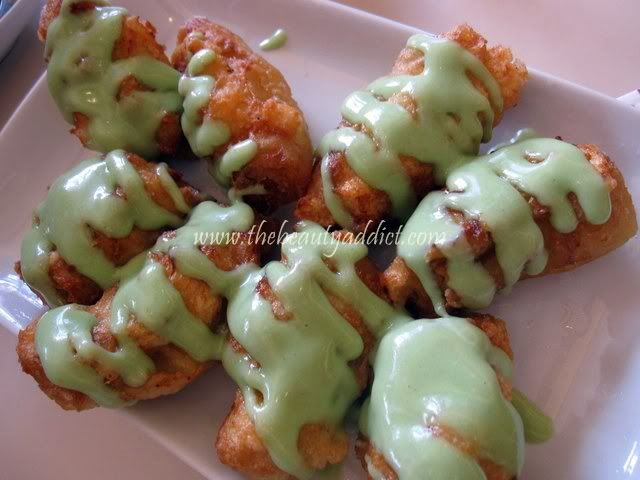 Fried Shrimp Puff with Wasabi Dressing - Php 320.00
This was the best part of our meal. When I first tried this, it tasted weird but we kept coming back for this. The shrimp puff was very crispy and the wasabi dressing made it even more interesting.
How did you celebrate Grandparents?
Eat Well! Delicious Kitchen
Located within the Greenhills Commercial Center
(beside Sugi and Pancake House).
722-8518
Do you want to receive updates straight to your email?
Click here to subscribe.