Jenita or "Jen" as I call her was one of my
December 2009 brides
. She was a former officemate of mine. Even though we don't get to chat that much anymore she still decided to get me as her
hair and make-up artist
for her
wedding
. Thank you for the trust Jen!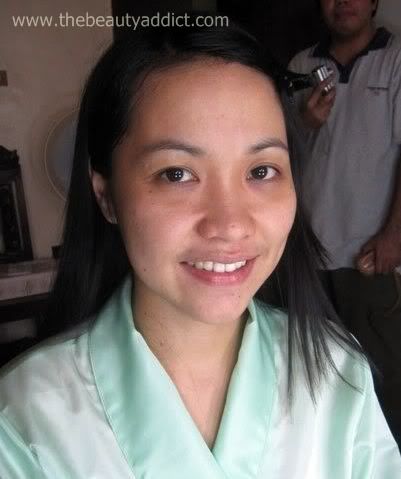 Jen's before shot.
The couple want her make-up to be simple yet elegant since she never wears any make-up at all. Just like a princess on her big day.
Hairstyle chosen by the bride.
For me, there is only one happiness in life, to love and be loved. Witnessing it is the best part of wedding make-up gigs. I love it!



Did you like this post?
Click here to subscribe to The Beauty Addict