Seeing your baby sick. It's probably the most heartbreaking event a mom like me can experience. This week has been very challenging for me -- spending 2 days in the hospital, witnessing how tortured my son feels everytime the doctors do something to him or even touch him. If only I could take his condition, I would!

After malling last Saturday, my baby Liam started vomiting. It didn't alarm me that much because he spits up almost everyday. Sunday, he was vomiting and coughing the entire day so we brought him to his pedia the next day to have him checked. We were asked to give him antibiotics and to nebulize him. His condition seemed better after that but Tuesday night, he started to have fever. Wednesday, he was diagnosed with Viral Pneumonia so he was confined at Cardinal Santos Medical Center.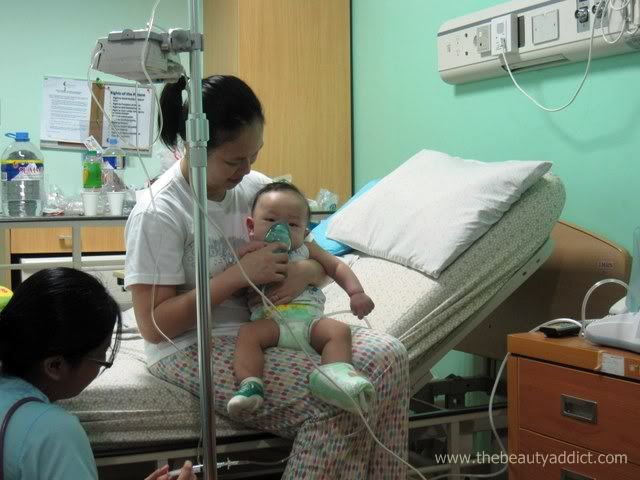 Liam with IV at CSMC
Watching the doctors put the IV on him really hurts. I can't do anything to ease my baby's pain because he really needs that.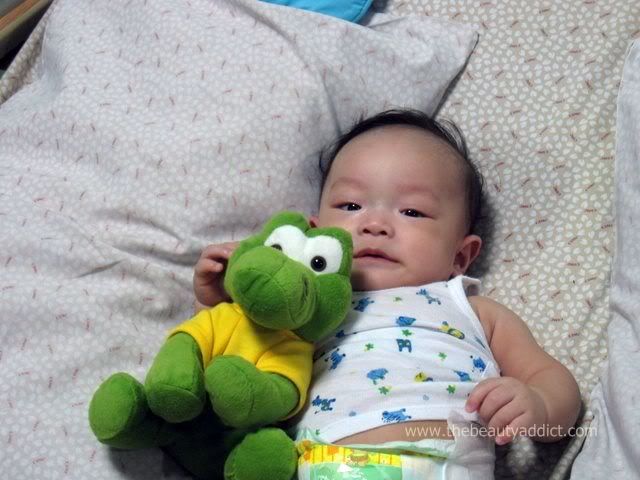 With his crocy stuffed toy. A souvenir from his ate nurse.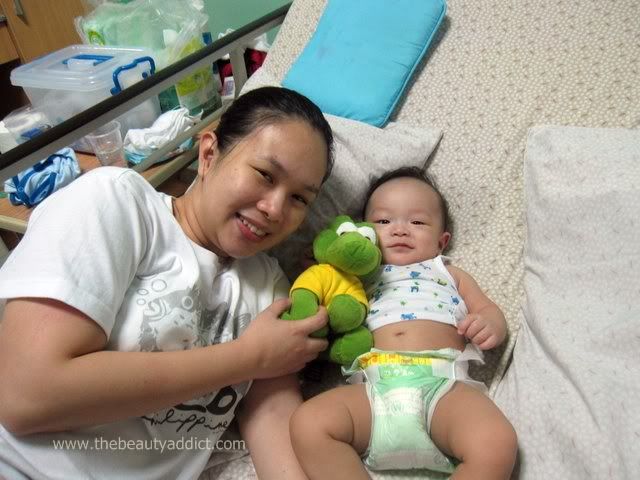 Still smiling after everything he went through
I've realized that babies really shouldn't be exposed to many people or shouldn't be brought to crowded places. It's just too risky because their immune system is not yet that strong to fight the viruses circulating especially with the kind of weather we currently have. I know this already but I was just too stubborn. I was over confident that he is a healthy boy. If my mom is here, she would definitely scold me. But now I know and I've learned it the hard way.

Liam baby if you happen to read this when you grow up, I'm so sorry. Mommy won't let anything happen to you ever again. I love you so much!

This explains my absence in blogger for the past days. But now I'm back to business :)