I wonder why most people I know do not like the Orange hue? It may be just a preference but for me, this tint is an attention-catcher. I use it when I want to highlight on something I have may it be clothes, shoes, accessories or even make-up.
When it comes to nails, I love how it makes my tiny and fat fingers a little bit pleasant to the eyes. Today is a very relaxing Saturday. I was in the mood of playing with my nails so I worn the nail polish I got from
Paul & Joe
two weeks ago.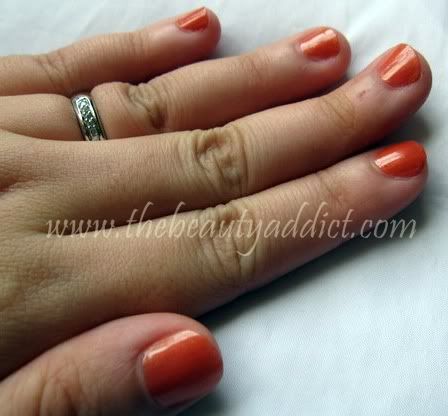 Paul and Joe Nail Enamel - Marrakesh 004
It's a coral red, orangy shade with hints of shimmer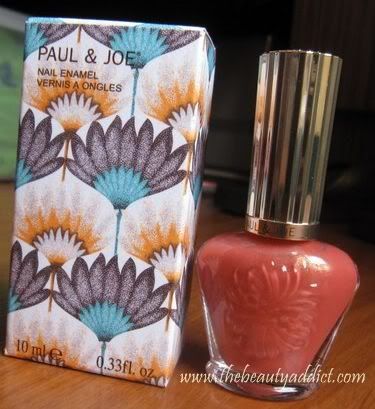 I love how the color gives me energy and made me enthusiastic of what else could happen throughout the day. The shimmers added an impact to the output but not as aggressive as the red paint which I also adore.

This nail polish also has the right consistency which made it very easy to apply. It's quick drying and doesn't have that strong chemical scent (which I hate) too. Let me update you in this post after a few days on how long it lasted on my nails :)

I'm just curious...Do you like this shade? Please share your thoughts.
Happy weekend everyone!


Paul & Joe Marrakesh 004 coral red is part of the Sahara Collection for Summer 2010
Nail Enamels retail at Php 800
available at Rustan's Makati
Did you like this post?
Click here to subscribe to The Beauty Addict