One of the perks of being an LYB member is you get invited to different activities The Body Shop organize frequently. I have been a member for almost two years but I was able to attend only this month.

The topic is all about how to create a smokey eyes. As usual, I was ecstatic because I want to know if there's a new technique in achieving this look.

Ms. Carissa, resident make-up artist of The Body Shop SM Megamall gave us a tutorial first then we applied make-up all by ourselves.


Here's the step by step of what she taught us and the products I used:


Protect your skin
. Always cleanse, tone and moisturize before applying any make-up. This helps shelter our skin from the harsh elements surrounding us.

I got to try The Body Shop's Seaweed Skin Care Line which is for oily or combination skin type. I am a Tea Tree Skin Care user but I think I'm going to switch to this next. It smells so good and my skin wants it.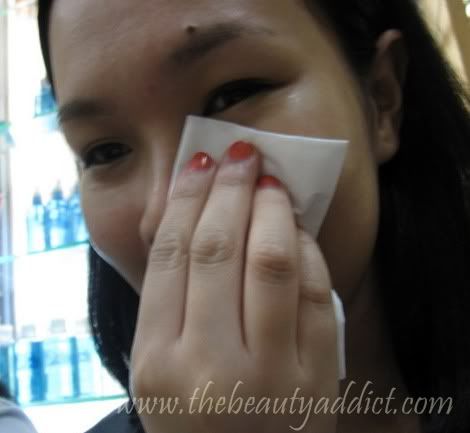 Clean your face in a circular motion.
Wipe off the dirt using a tissue or a cotton gently.
Apply your toner in an upward direction to prevent clogged pores. Do not apply on the eye area because the skin on that part is so sensitive.
Do not tug your skin. Apply all products gently.
Prime your face. A primer makes the skin smoother for an easy foundation application and helps to make it last longer.
The Body Shops' Flawless Foundation

Select your foundation that is the same shade as your skin tone and perfect for your skin type. Test on your jaw line when buying one. Water-based foundation for oily skin and Oil-based for dry skin.

Concealer. (No photo taken). Do not over conceal. It is used just to minimize imperfections.

Loose/Pressed powder. Use it to set your foundation.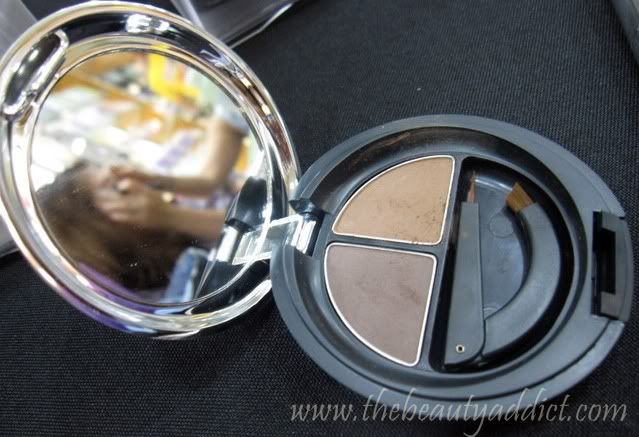 The Body Shop's Eye Brow & Liner Kit

Use the lighter shade for filling-in the brows and the darker for contouring. Apply color on the arch first then blend to create a natural look for the brows.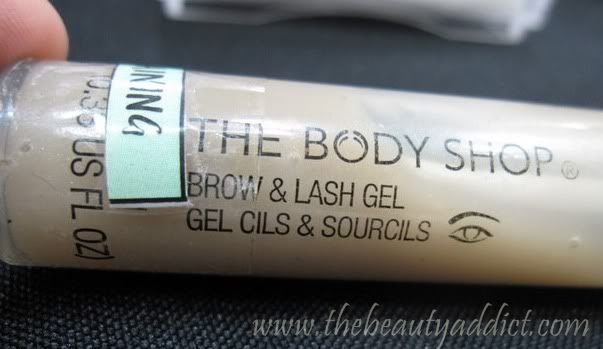 Brow & Lash Gel to help set the brows and stay in place.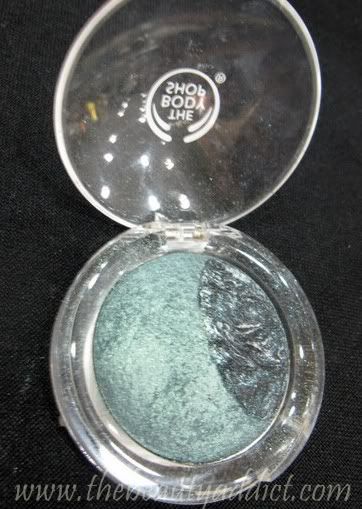 The Body Shop's Baked Eyeshadow duo
. Apply the darker shade on your eyelids on a dabbing motion. Then use the lighter one to blend the harsh lines.


A black eyeliner is perfect for the smokey look.

Mascara (no photo). For those who have short lashes like me, the Double Volume mascara is perfect.


The Body Shop's Baked Blush Duo. Use the darker one to color your cheeks and the lighter one to highlight your cheekbones.

Opt to use a lighter lip color when you already have so much color in your eyes.



And here's my after shot :) With my fellow LYB members Christy and Tin.

I really enjoy when make-up brands put up events like this. You get to try their products and you also get updated with the current trends in makeu-up and beauty.

I hope everyone's enjoying their weekend!