About a month ago, my hubby and I moved to our own place. I was excited because finally we can live independently and experience what's married life is supposed to be.
On weekdays, I wake up as early as 6:30 to cook our breakfast and prepare some snack he would bring to work. While on weekends, we spend the morning doing household chores.
What's the greatest challenge for me as a wife? Most certainly "cooking". It's a shame to admit that all I know even after I got married is to fry and boil =) But I'm slowly learning now and I'm really enjoying this escapade.
For the past weeks, I've been researching for recipes of our favorite food over the internet. I came across to
UT-Man's food blog
and it's now my favorite source of cooking procedures.
A while ago I tried his version of
"Fish and Tofu with Tausi"
. It's my favorite from Chowking's menu =)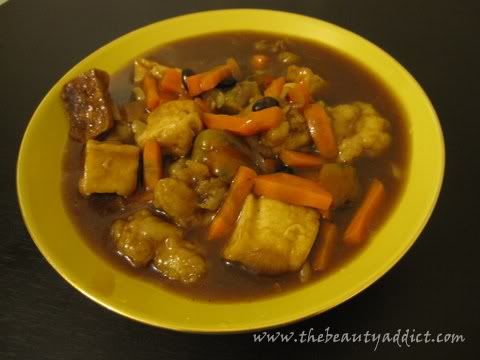 Can' t believe I was able to cook this! Sorry I know for some this might be petty but this is a great achievement for me. Not perfect for the first time but IMHO, it even tastes better than Chowking's yeah right!
If you want to try this also, Click
here
for his recipe. The instructions are simple and easy to follow I tell you.
I'm going to try Yang Chow fried rice this weekend :)
Another update, we had our company's annual physical exam yesterday and found out that I need glasses already :-(. Uhhh…it feels really uncomfortable. Good thing there's still a pink frame available. At least there's one reason for me to enjoy wearing it.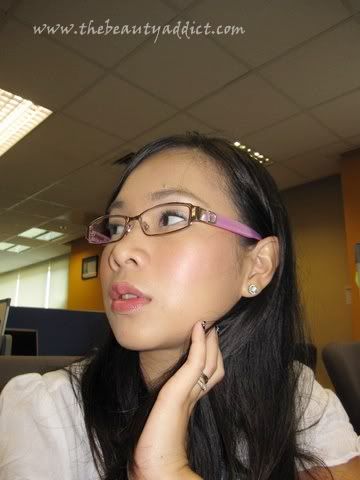 Like everybody else, I was shocked when I read in Yahoo news about MJ's death this morning. I'm not a fan but I personally think and he's a great loss in the entertainment industry. It was a sad news to start our day right?