Mineral makeup
has been taking the beauty world by storm. Majority of the girls who are very cognizant about their skin care go for this type of makeup for their everyday use. Why? coz it's said to be good for sensitive skin as it contains no perfumes, talc, alcohol, dyes, mineral oil or preservatives.
I admit that I have tried tons of mineral makeup brands already but still cannot find one that will really amaze me. Or I guess I just didn't use them religiously :)
Thanks to Maybelline! I was given a chance to try a number of products from their new mineral makeup line. I've been using these since I got them which is (over a month ago)
Maybelline Clearsmooth Minerals

Maybelline - Our unique micro-mineral formula is clinically proven to improve skin's quality. With regular use, it makes your skin 35% clearer, 36% more radiant, 30% more even, and 16% smoother!

Clear Smooth mineral line RP:
Clear smooth minerals liquid foundation - P499
Clear smooth minerals Powder foundation - P599
Clear smooth minerals Blush - P499
Clear smooth minerals Powder foundation - Dark Ochre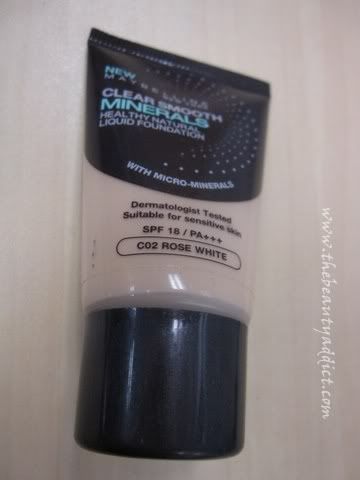 Clear smooth minerals liquid foundation - Rose White
*The liquid foundation I got was 1 tone lighter in shade while the mineral loose powder is a little bit dark. What I do is I apply the liquid foundation first then blend a little bit of the loose powder to attain my shade. Then dust a little bit of the Clearsmooth pressed powder to set the foundation and achieve a matte effect.
What I like:
Loose Powder
no skin reactions
easy to blend
no caking
provides a natural, luminous finish
it has a similar sifter with some of the mineral makeups I have but I like that it's not messy at all.
Very affordable price
Liquid foundation
no skin reactions
no caking
consistency is not that thick making it easier to blend
provides a natural, luminous finish
Very affordable price
* Both products when used alone provides a sheer coverage. If you want a little bit more you can blend the two like what I'm doing.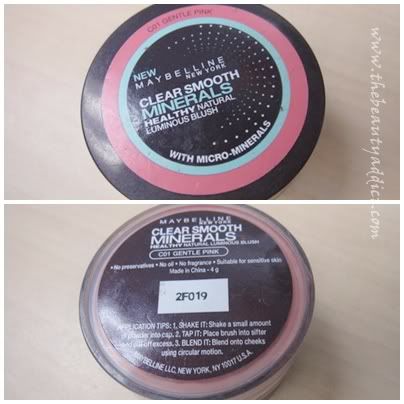 Clear smooth minerals Blush - Gentle Pink
What I like:
Provides a natural, luminous pink glow. Love it!
It stays for hours. I did makeup for a photoshoot a week ago and it lasted from 11 am to 7pm (Ms Charm of http://charmielyne.multiply.com/ loved this)
Easy to blend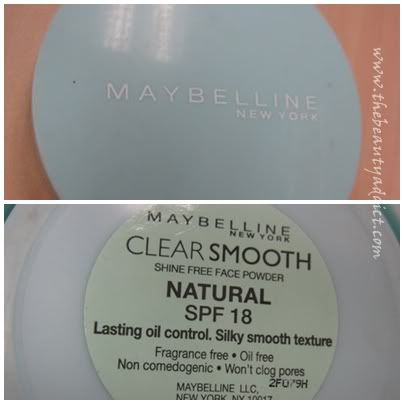 Maybelline Clearsmooth Pressed Powder

Maybelline - Clearsmooth's ultra-fine shine free face powder has SPF 18 for protection against the sun's harmful UV rays. It's long wearing formula can last up to 6 hrs and texture. Clearsmooth pressed powder promises no caking and no heavy build up, just a super light smooth touch . It also resists sweat and humidity for that natural matte finish all day long. Suited for your on-the-go lifestyle, Clearsmooth's secret in its micro-fine powder that gives you extra oil absorbency for no shine and no stress, from AM to PM.

RP: P199
What I like:
I have comination skin type and this product makes my skin matte for almost 4 hours or more.
Very affordable.
No caking.
Very natural
Can be used to any skin type
It has SPF
Swatches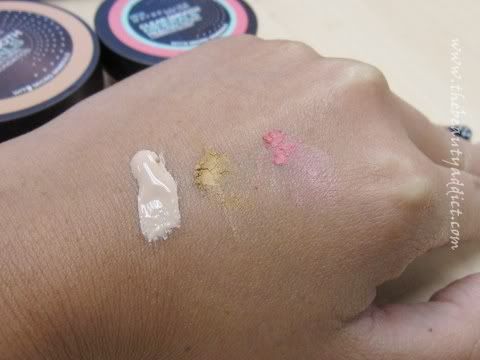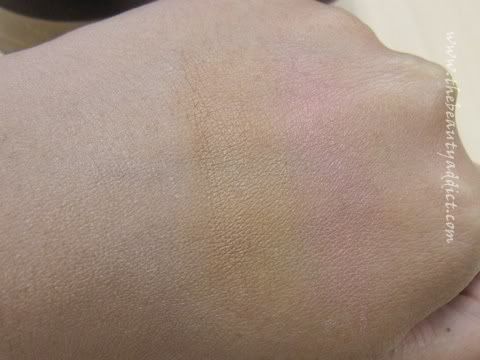 On the first few weeks of trying them, my impression was..."not bad" but it also didn't impress me that much. Until I finally get compliments on my skin teeeheee. One of my aunts commented that my skin looks really smooth and luminous. She even asked me to list down the makeup I'm using because she wants to buy them. I'm liking these products =). For the price and quality, these are really worth trying. You may have noticed that I didn't include a con on my product notes because as of this moment I really don't. Now, I'm starting to believe in mineral makeup. no need to ask if I'm buying them again hehe.
That's all. Ciao =)