During
MEGA's TOP 10 Most Beautiful launch
, Julia of BlessMyBag and I were interviewed for the What's In My Bag? segment for a show at TVC5. I'm not sure if it was shown already though. I'm still waiting for an update :)
Here's a photo of Julia while being interviewed. Unfortunately, I wasn't able to have a chance to ask someone to take my photo.
I've been using this CMG Animal Print Bag my hubby bought for me during the recent sale at Robinson's Galleria. Got it for only P1,000+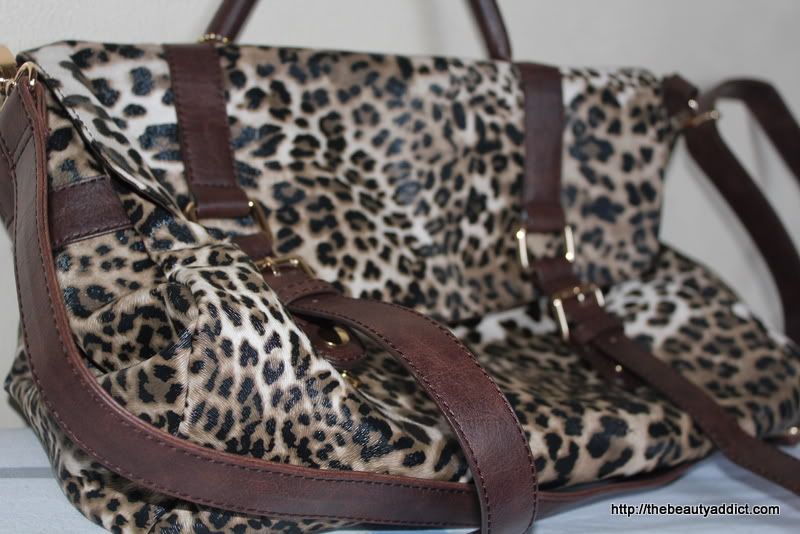 When I go out, I don't usually bring a lot of stuff. That's my way of taking care of my bags and I'm also trying to correct my posture these days. Let me show you what I usually bring: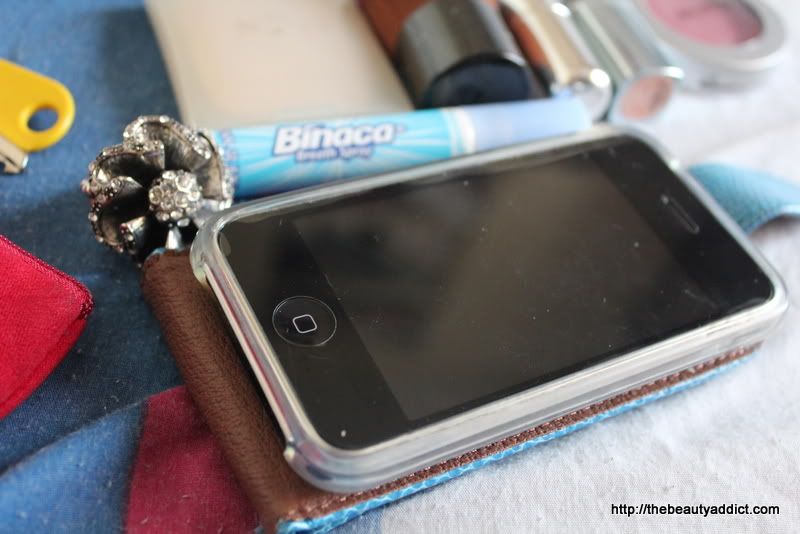 I always have my Iphone 3 (this little gadget is very useful...it's my phone, organizer, radio, mini tv, it has wifi and 3G and it's sometimes my baby's toy when he's out of control), my Gliteratti ring (this is what I got from the Gliteratti GC I won during the Paul & Joe birthday bash) and the Binaca Breath Spray (Thanks Binaca! My hubby always borrows this from me. We love it!)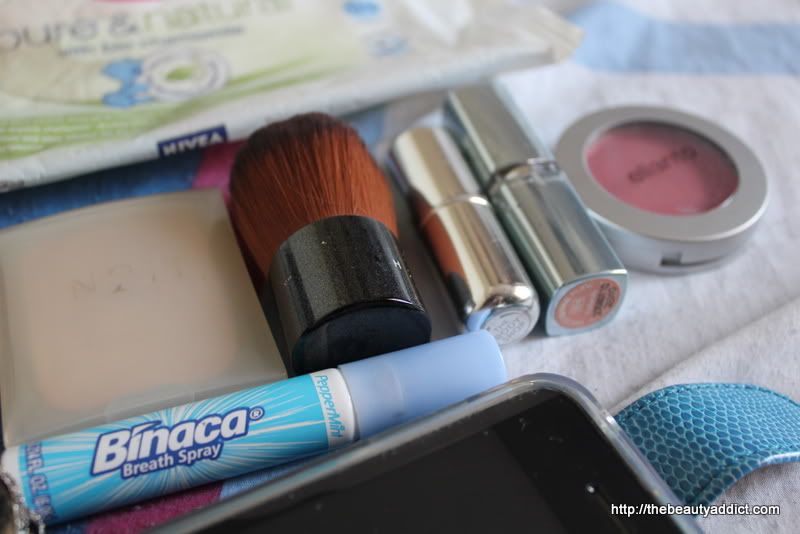 Few makeup for retouch: In2it pressed powder, 2 shades of lipstick for day and night (that night, I brought my Maybelline ColorShine nude lipstick and The Body Shop Pink Rose), The Body Shop buffer brush and Elianto blush in Mauve.
NIVEA Pure and Natural Wet Tissue. I took this from my baby's bag hihi.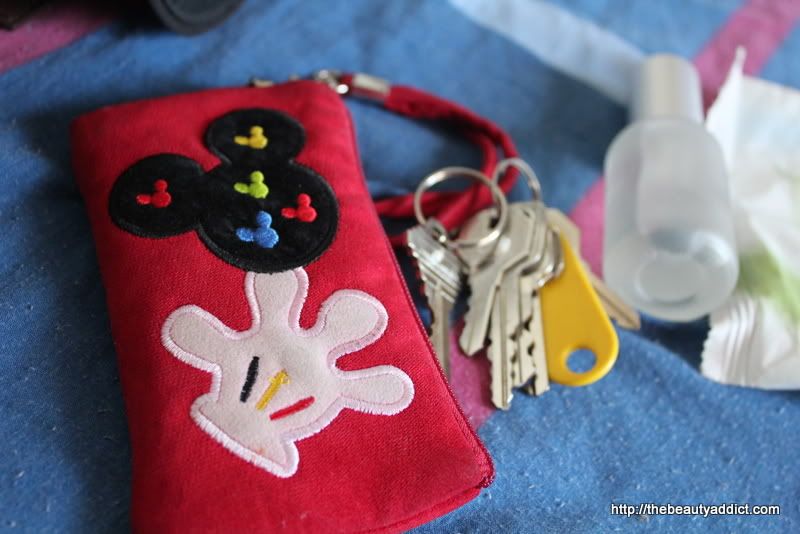 small tiangge purse for my cards and some cash, keys and the cologne I got from the
NEW CLEAR launch
(I don't know what it is but it smells really good)
How about you? What's in your bag?