I used to have healthy hair. That's why I never thought I would experience hair loss as a post pregnancy effect around 4 months after giving birth. That stage was kinda scary. Seeing my hair all over our place made me think I'm sick! I tried using a number of herbal and mild shampoos to no avail. But I think that stage is over. And how I wish I knew about safe topical treatments for hair loss like Novuhair that time. I could have saved a lot of my hair :)

Last March 30, I attended the Novuhair launch held at Romulo Cafe, Tomas Morato. I went because I wanted to be informed to products like this as I know a lot of people having problems with hair loss.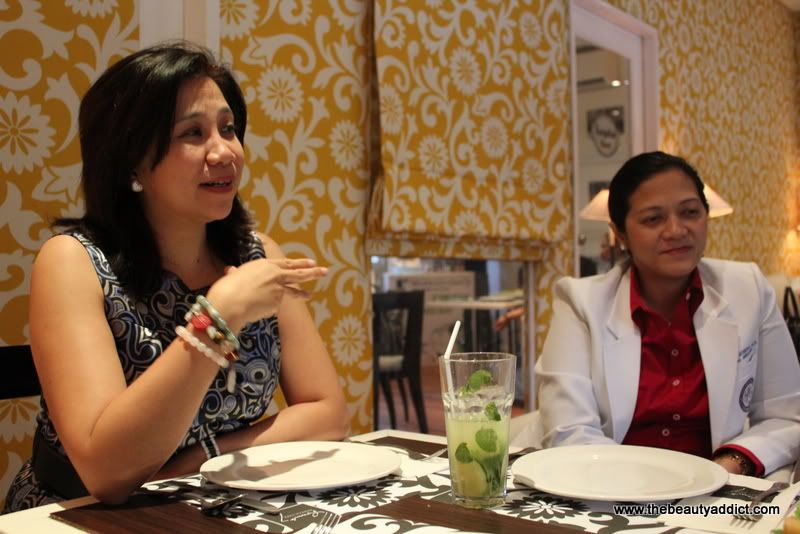 Novuhair is a safe and effective way of preventing hair loss. This is made from a combination of standardized traditional herbs known for centuries to cure hair problems, stop hair falling and stimulate hair growth. It also has essential oils and co-factor nutrient to enhance its effect in preventing hair loss. This product is approved by Bureau of Food and Drugs (BFAD).
Directions: Apply all over the scalp twice daily (morning and night). Using finger pads, massage gently for 5-10 minutes.
Ingredients: Natural Ethyl Alcohol, Water, Propylene Glycol, Zingibe Officinale, Moringa Oleifera, Centella asiatica, Cocos Mamillaris, Lactic Acid, Panax Ginseng, Plysorbate-20, Phyllanthus emblica, Dexapanthenol, Aloe barbadensis, 2-Phenoxyethanol, Methylparaben, Butylparaben, Ethylparaben, Propylparaben, Isobutylparaben, Pipernigrum, Biotin, Disodium EDTA, Fragrances.
How does it work?
Novuhair accelerates blood circulation in the scalp which helps promote hair growth. By maintaining moisture and providing nourishment to the hair and scalp, it also eliminates dandruff and itchiness.
Recommended length of use:
Results may be seen in a week's time of use. If desired results are already achieved, regular use of the product is recommended for maintenance.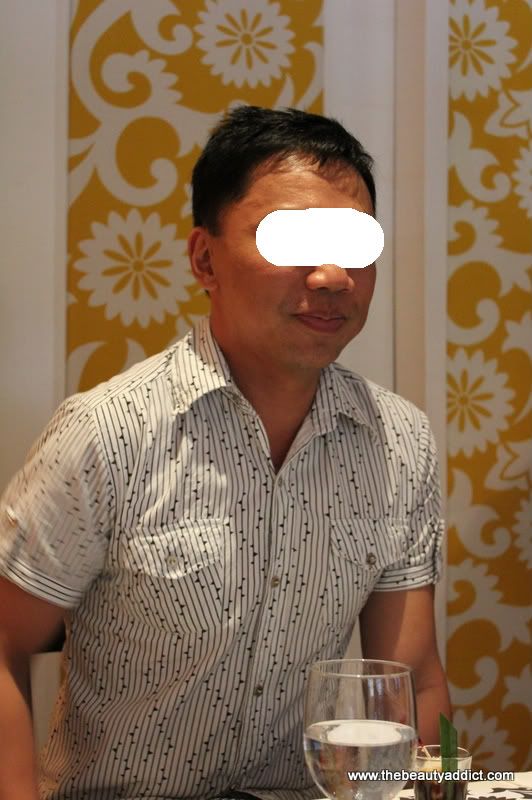 A user of Novuhair for 2 years and counting who is a doctor by profession who swears by the great effect of this product on him.


This is a photo of his driver's license taken before he started using Novuhair. His hairline improved and hair loss diminished. According to him, he tried a lot of oral treatments to treat is hair loss which also worked. But he fears of the side effects. A natural, less expensive, safer topical treatment that works is way better.
I have healthier now so I would be asking someone who needs it more to review it. Will get back to you on that. Novuhair topical treatment smells like peppermint and it's made of natural healthy ingredients like malunggay, lemon grass, rosemary, virgin coconut oil and lavander oils. If you wanted to try it, test it on your hands first to be sure you don't have allergies on of its ingredients.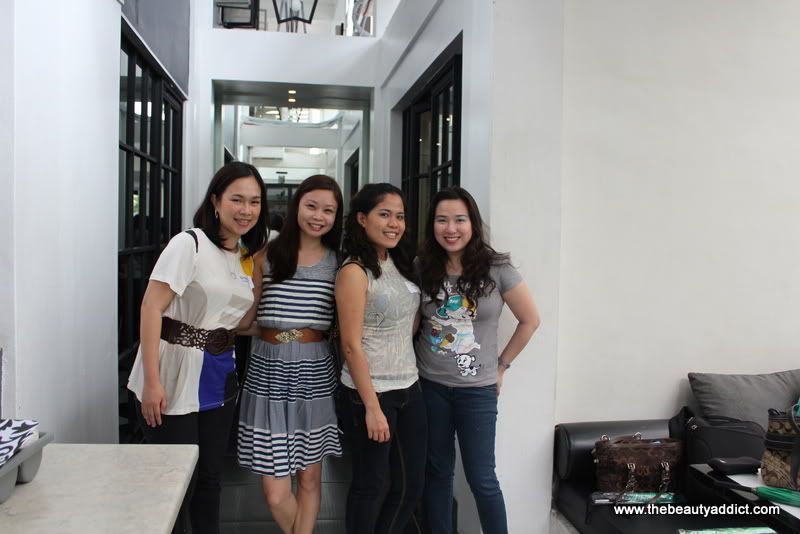 Me,
Kira
,
Bea
and
Michelle
at Romulo Cafe for the Novuhair launch
There are several factors that cause hair loss such as hereditary, air pollutants, exposure to the sun, childbirth, medications,..etc. If I could do things to prevent this from happening, I definitely would. I end this post with tips on how to have healthy hair:
Keep yourself hydrated and maintain a healthy diet.
Massage scalp regularly.
Know the ingredients of your hair products.
Comb hair gently.
Avoid applying hair care products directly to the scalp.
Avoid frequent hair treatments like coloring and perming.
Do not use tight caps and hats.
Get regular hot oil treatments.
Try to live a stress-free life.
Novuhair shampoo is now available to compliment the topical treatment
for users concerned about the effects of the product with other shampoos and conditioners.
It's currently available in the Philippines at all Cory Quirino World of Wellness and
Mercury Drug Outlets and being exported to Hongkong and USA.
For more information about the product, visit their website or call their
hotlines +632-4136570 or +63922-8830575.