After months of holding back from buying things for myself, I finally gave in. I decided to be "kikay" again hehe.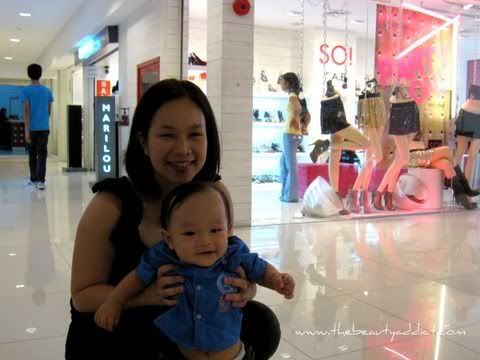 While doing my Christmas shopping at Greenhills a while ago, I found myself to entering the
So! Fab
store. Seeing their fashionable shoe display, it was really intriguing what else they're offering inside. And surprise surprise! I saw a rack of shoes on sale from Php 399 and up -- all of those at 50% off. So I called my husband to hold my baby so I could try everything. Yes! everything is just so fabulous that it took me so long to choose what I wanted to purchase and I ended up with these 2 pairs.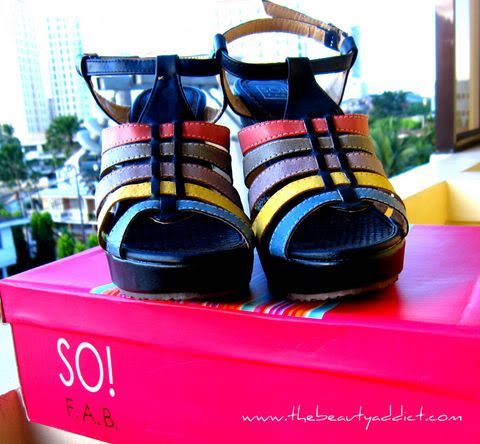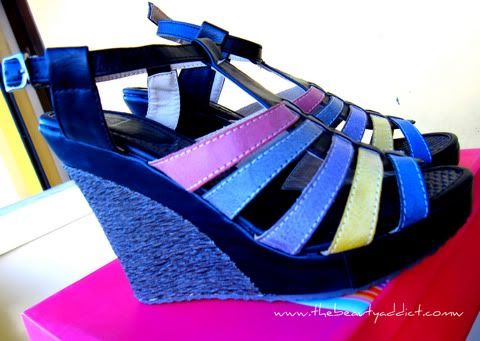 Wedges - I got it for Php 699.
After the
Creamsilk event
, I wanted a pair that would make me look taller when I attend events and special occasions (there might be another Venus Raj encounter hihi). This is what I've been wanting for so long, something versatile -- casual but elegant.

Leather brown heels - I got this for Php 599

I'm scared of wearing high heels but I love how comfortable this pair is. Its platform made me feel like I'm just wearing an inch or two.


I also got this "
Our Daily Bread
" book as a free from my purchase.
The So! Fab Shoe sale will be ongoing for the entire month of December. That's what the Greenhills staff told me and they're adding more designs on sale. They really have a lot of interesting styles at affordable prices. If you're interested, visit their
Multiply site
for more information.
Have you started your Christmas shopping already? As for me, I ended up bringing only these haha. It's hard doing Christmas shopping with my baby when everyone's in a shopping rush. I'll make sure to finish it next week :)
P.S.
I'll be announcing the winner of my giveaway tomorrow.
For those who are interested, there's still time to join :)