Last Thursday's event was one of those I'm most excited about. If you've seen Creamsilk's new TVC, they've chosen one of the most talked-about personality this present year Ms. Venus Raj to represent not only their product but their Women Empowerment Program as well.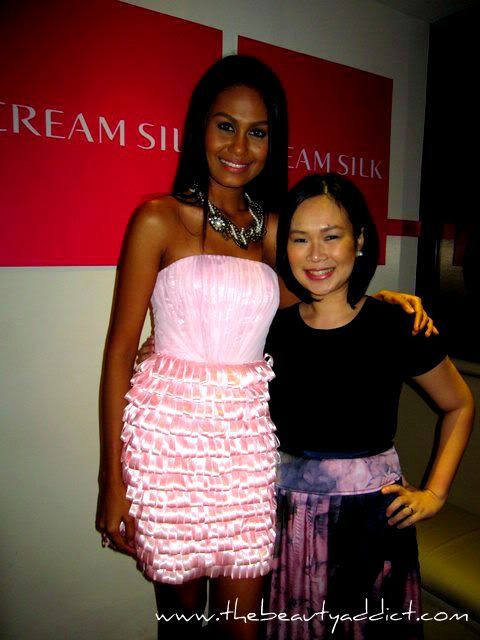 I got to meet her face to face during the launch. I became a fan of her beauty, height, skin and personality since her name became the buzz in the country. But I regret not wearing high heels though because I looked like a fat dwarf beside her (as I mentioned in FB hahaha).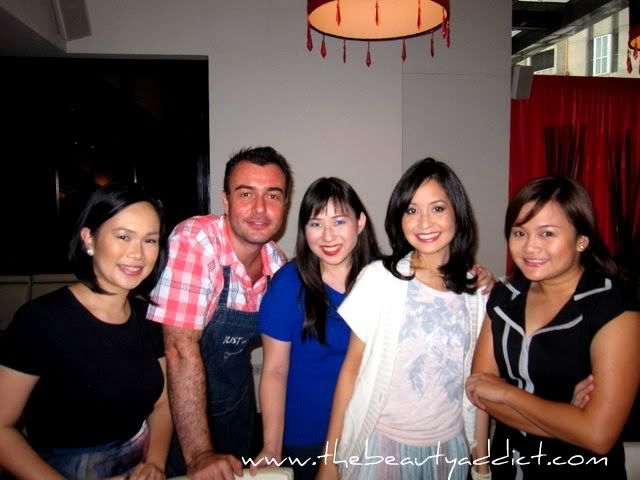 The event was held at
LU Restaurant Joya Building, Rockwell Makati
. Before it started, we were entertained by the owner himself
Mr. Luis Terry
. Such a humble and jolly man! LU Restaurant serves Mediterranean food. It's a perfect place for intimate gatherings and events because of its very appealing ambiance and menu.
Here are my food shots: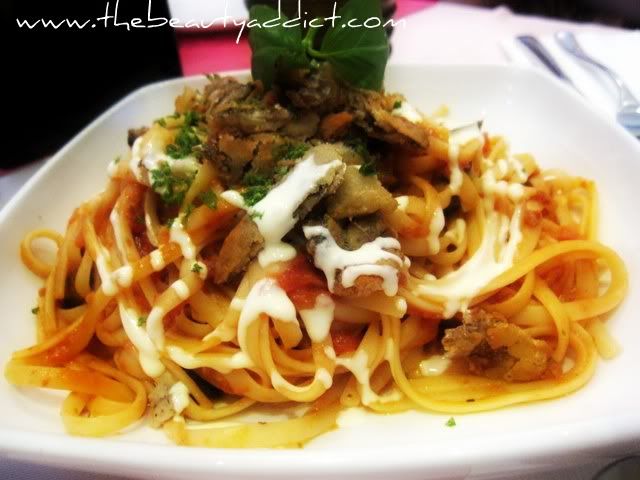 Sorry I forgot the name of this dish. It's a pasta with sardines. Love it!
Oh how I love this cheesecake!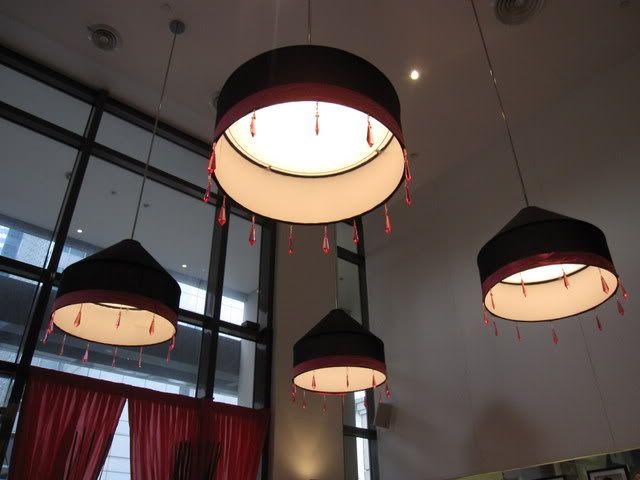 The place was decorated with pink by the Creamsilk team.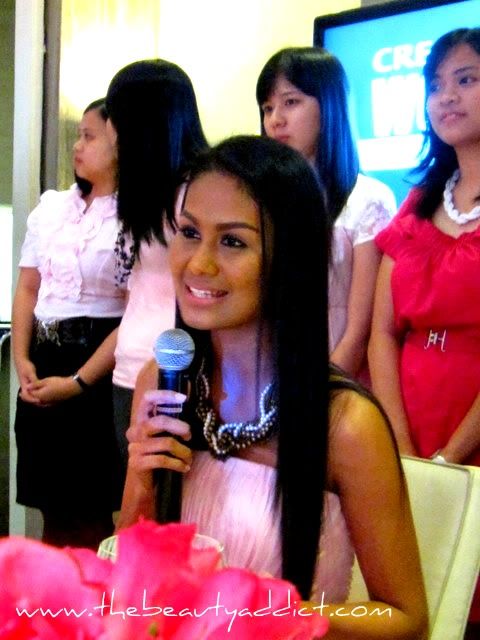 Bloggers were also given the chance to ask questions from the beauty queen. From her very humble beginnings, she told us how she managed to finish studies and achieve her dreams through hardships, dedication and faith. I was inspired by her story that when she was young, she only has one uniform that her mother would wash it as soon as she gets home. But that didn't stop her from striving. In order to finish college, she applied for scholarships and was able to graduate Cum Laude at the
Bicol University
. She said that she would like to inspire people that there are ways to attain your dreams despite the lack of material things and money. For me, Creamsilk did a very wise decision of choosing her as their new "pink lady".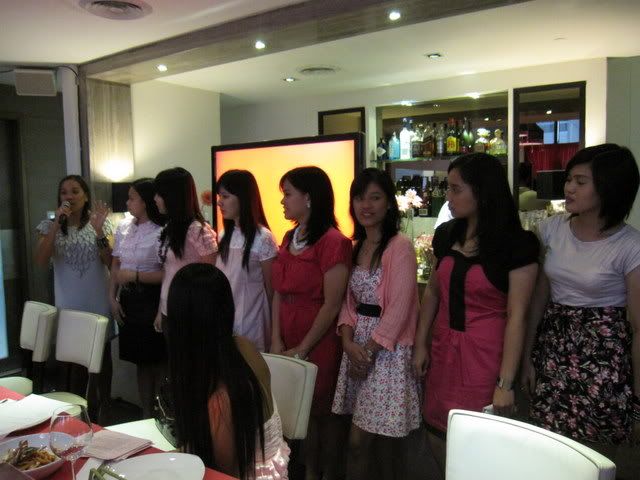 In this photo are the some of the scholars of Unilever's Women Empowerment Program. Each year, female students from UP and PUP taking up male-dominated courses like Engineering and Architecture are given a chance to have scholarships through this program. Isn't it very nice to know that there are programs like this for those who couldn't afford to go to college? You just need to look for opportunities like what Ms. Venus Raj did.
There was a surprise for bloggers before the event ended. Each of us were asked to pick an envelope. And who ever gets this message: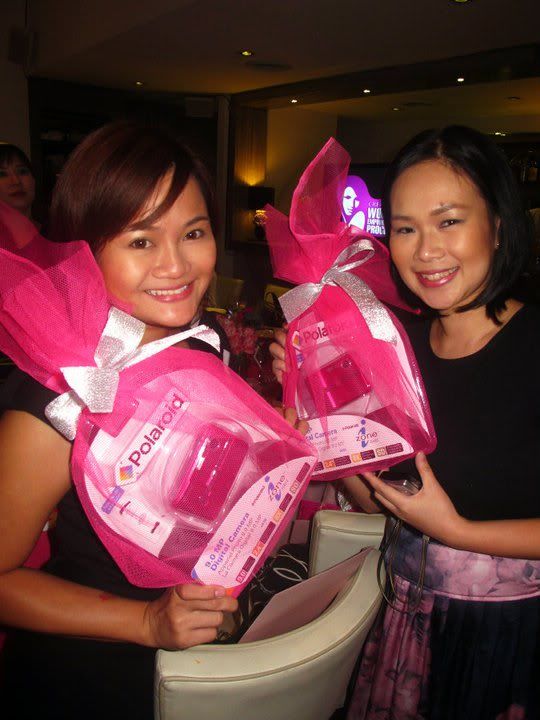 Phoebe
and I happy with our new girly digicam :) Thanks for letting me grab the pic!
What do you think of Venus Raj being the new Creamsilk empowered Filipina?