Right after the Ondoy calamity that hit Manila last year, my husband and I headed to Cebu. What an adventurous couple right? This should have been posted a long time ago but so many things happened in my life hence, the absence in blogger. I just wanted to post this because this has been one of the most memorable trips we had.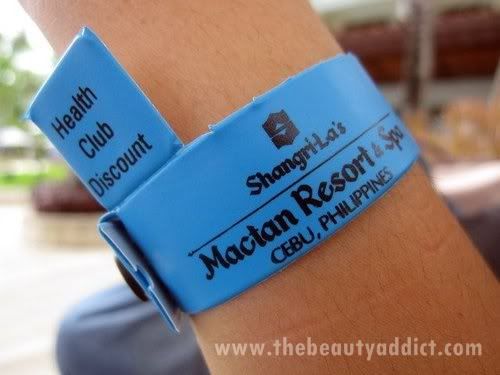 Shangri-La's Mactan Resort and Spa
is one of the must-see places in Cebu. Staying in the hotel will exceed our budget since we're saving uo for the baby so we opted to book for a day-tour instead. Day tour costs
Php 2,000
inclusive of lunch buffet and use of their facilities.
Their lobby is very large and overlooks the resort's lush garden and swimming pools. It has a high ceiling and has comfortable sofa sets. When we were about to go back to the inn where we checked-in, we had a very relaxing time at that area picture taking while waiting for the shuttle service.


View from the lobby
wearing a dress from Get Laud!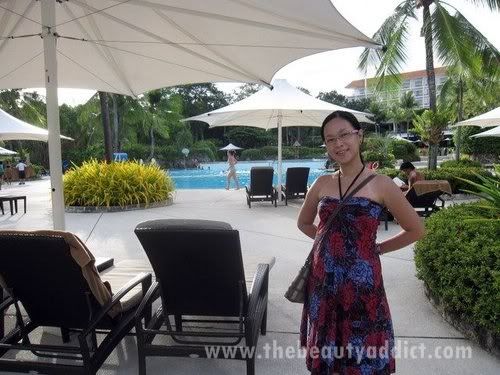 Checking out the pool areas. They have different types of pool. I wasn't able to count though.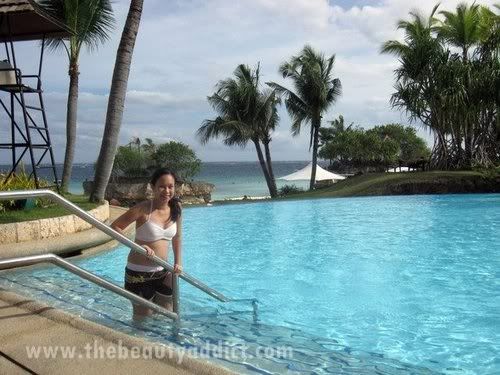 A pool near the beach. Cool eh?
See how breath-taking the beach is? We were so blessed with great weather that day.
White sand, gentle breeze, and clear blue sky...my dream vacation it is!

Pau and I were surprised to see so many fish in the shore. You can even ask for a left over bread and feed them.
There were also a lot of activities being offered by the resort. Diving and snorkeling gear, kayaks, and other watersports equipment were available for rent.
Too bad I can only do so little because I was protecting the little one inside me.
Showing off my 17 weeks tummy.
Now the best part is the lunch buffet!
If I remember correctly, we had lunch for 3 hours haha.
Shrimps, crabs, baked mussels...I know a pregnant woman shouln't eat too much seafoods right? But I can't resist so I just had a taste of everything.
This is what we got from the Indian cuisine area
Must try everything from the Sushi Bar
Salad, rice and veggies
Fruits galore. Oh I love the lansones super!
Drool drool drool for desserts.
Decaf coffee for me :)
Less food choices compared to Edsa Shangri-La's Lunch Buffet but still good.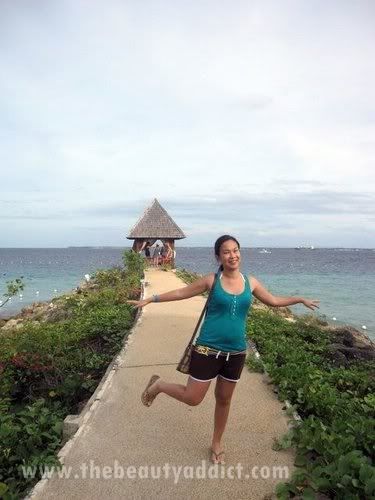 From the place we stayed, we took a cab going to the hotel. There's no need for you to reserve for a day tour. You can just show-up and avail.

Going back, they offer shuttle services going to SM and Ayala. If I remember correctly, we paid Php 100 each (Cheaper than taking a cab)


Shangri-La's Mactan Resort and Spa
Punta Engano Road, Post Office Box 86
Lapu Lapu City, Cebu 6015 PH