Have you already made a trip to
Rustan's Makati
to check out what's new with
Paul & Joe
? If not, I'm sure you beauty addicts will be thrilled to know that the
Sahara Collection for Summer 2010
is finally available in the Philippines!
In my opinion, Paul & Joe really stands out when it comes to packaging. The combination of orange, cream, brown, turquoise and flower print is very enticing.


Here are the products included in the collection:

Paul & Joe Finishing Powder

Prevents oily shine. Creates a natural shiny semi-matte skin finish without a powdery look.

Adheres to the skin. Stays on even after perspiring.

Keep skin dry with a soft, fluffy touch.

Sublime radiant glow and translucent finish whenever you want.
2 Shades available: DUNE Natural Beige and DESERT SAND Healthy medium beige
Paul and Joe Lipsticks

A lovely collection of pink colors, like the hue of the sunset in Sahara.
"Clear –veil oil" gives a gorgeous shine, and "Moist- capture oil" keeps your lips hydrated all day long.

3 Shades available: Caravan Coral Pink, Sahara Vivid Pink, Morocco Gold Pink



Paul and Joe Shimmering Body Lotion
Formulated with large-particle gold frost this beautiful shimmering body lotion makes your skin glow and shine healthily.
This cool, dry lotion heals skin which has been over-exposed to the scorching sun.

This vibrant and cool summer fragrance uses orange flower fragrance as the base, and combines jasmine rose and other colourful floral fragrance with a luxurious musk wood note.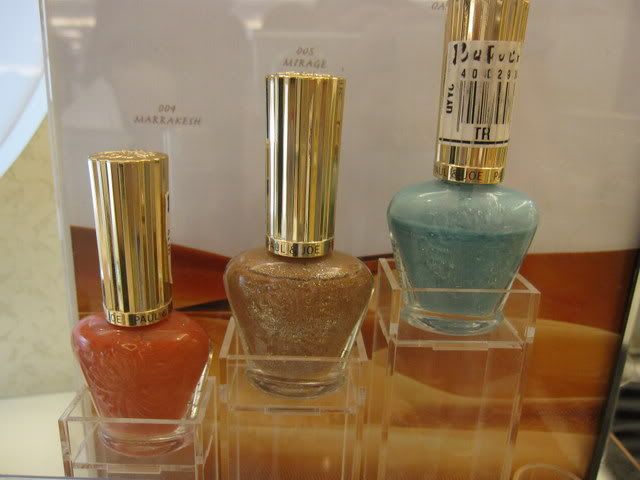 Paul & Joe Nail Enamels
The color of Sahara's sky, sand, and the sun
3 Shades Available: MARRAKESH exotic coral red, MIRAGE sand brown, OASIS earthy blue
Paul & Joe Blotting paper
in an attractive packaging printed in a stunning fashion print.
Paul and Joe Emery Board
will make shaping and caring for your nails a pleasure and even more enjoyable with its ethnic print.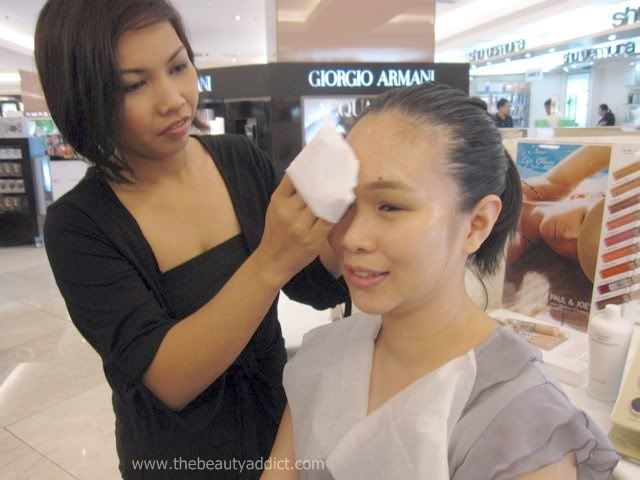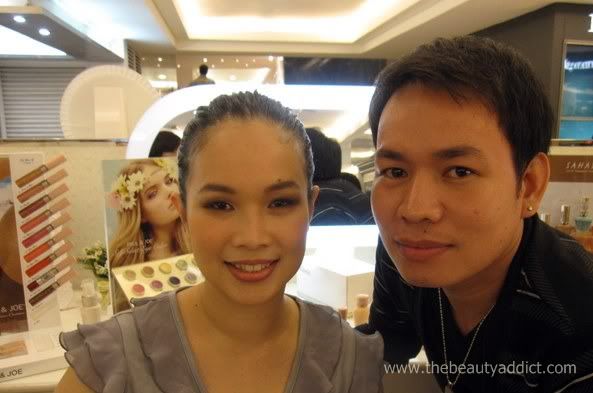 I also had a makeover during my visit. Here's a photo with
Anton, Paul & Joe make-up artist
. He used the Coral Pink lipstick on me. Isn't it lovely? The other 2 shades in the collection are pretty as well.
I was also reminded of what made me fall in love with Paul & Joe two years ago with this makeover. Their foundations are to die for. The one Anton used covered all my post pregnancy facial flaws even without concealer.
If asked what's my favorite in the collection? I'd say...the Shimmering Body Lotion. I love its light and refreshing scent plus the cooling effect after application so much. The shimmers are not overpowering making the skin looks glowing instead.

How about you? Did you find the
Sahara Collection
interesting?
Retail Price:

Finishing Powder - Php 2,000

Lipsticks - Php 1,175 each
Shimmering Body Lotion - Php 1,450

Nail Enamels - Php 800 each

Blotting Paper - Php 175
Emery Board - Php 1,450
Available at Rustan's Makati
Did you like this post?
Click here to subscribe to The Beauty Addict