Yesterday, I helped out Pau's sister Kabbie with her wedding gig at Diamond Hotel. I was the one who did the makeup for the mother of the groom and bride. It was my first time to do makeup for older women and it was hard eeekkk. I was just glad it turned out nice. But I'm really going to invest on cream foundations from now on :)
It was a very cool experience but tiring at the same time. The bride did gave us food for lunch but I was still so hungry. I'm now eating for 2 remember? hehehe. So right after the gig, Pau and I headed to Powerplant mall to grab some food.
My hubby's not really into Kenny's. We seldom dine there when we were still dating. He said the amount of serving is not worth the price haha. But he just can't say no to a preggy girl who's craving.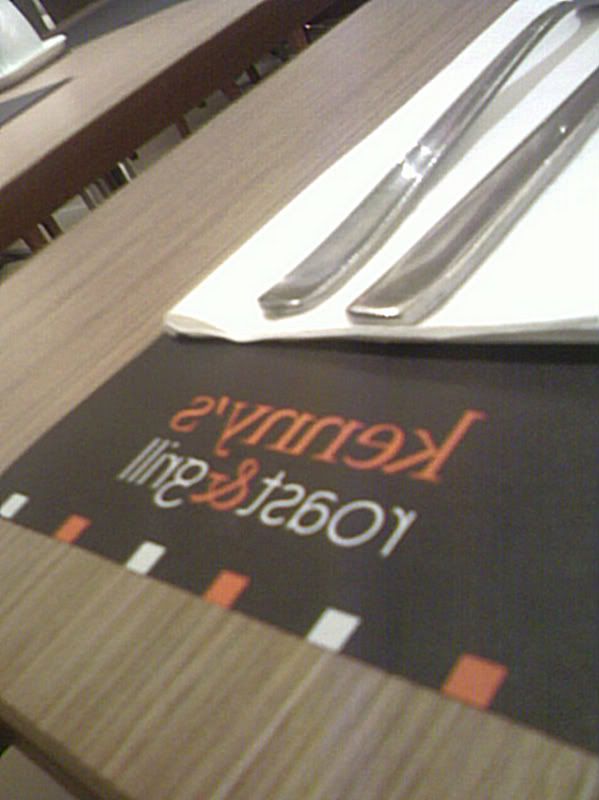 (sorry for the poor quality of pics...I just used my Phone's camera) =)
Kenny's Roast and Grill
is the latest incarnation of the franchise, a step-up from the popular fast-serve Kenny Roger's Roasters. A homegrown concept and the first of its kind in asia, it is expectedly more upscale, offers more choices and has a personality of its own. "This is distinct from Kenny Rogers Roasters", clarifies creative consultant Nel Cruz of the Roasters group. Aside from expecting to get more than the classics, it is the perfect way to show how we see the restaurant in the future." Indeed the modern and the attractive look of the restaurant interiors – and a menu that includes items like grilled lamb chops. Norwegian salmon and tiger prawns – indicates that Kenny Rogers is upping the ante with its full-service restaurant. – Philstar.com
As soon as we sat down, we were given the menu. It's not like the other chain of Kenny's where you have to line up for your order. But when we saw the price, Pau and I looked at each other and said "Watda???"on our minds haha. We just ordered, nontheless.
What we had: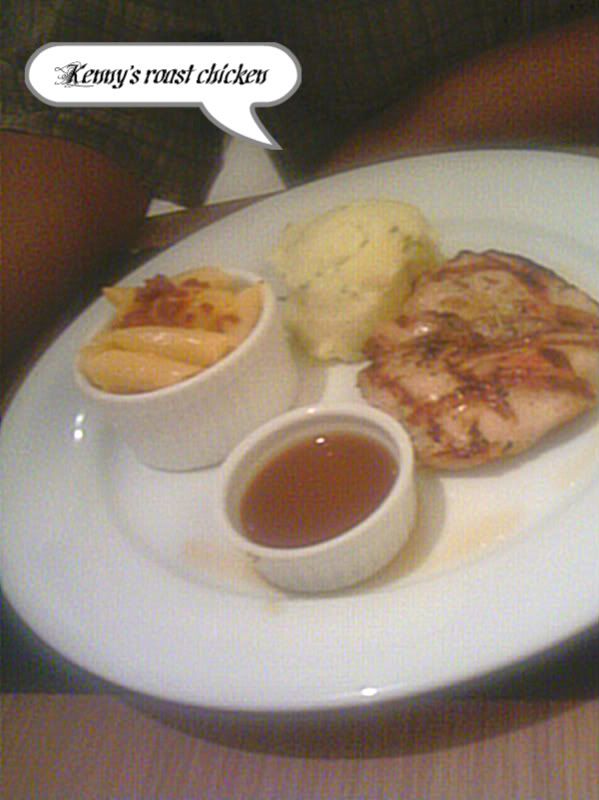 Grilled Chicken Fillet - P285. Comes with 1/4 chiken fillet and 2 side dish. We were given the option to choose the side dishand the type of chicken meat. I chose white meat with mashed potatoes and penne and cheese.
This is indeed a better version. The grilled chicken fillet tasted so good, the mashed potato is herbed, and the mac and cheese became penne and cheese with bacon on top.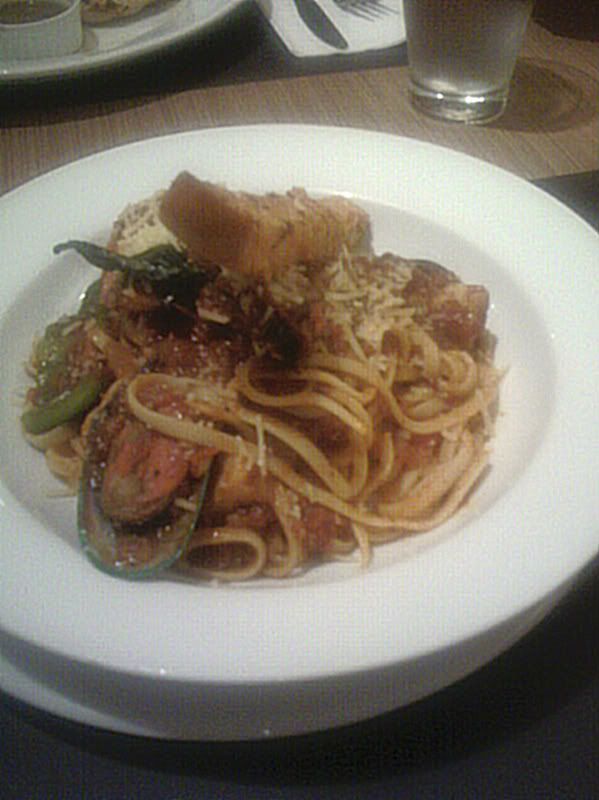 Seafood Primavera - P295
. Thumbs up for the presentation, thumbs up for the taste and thumbs up for the quality of ingredients used.
All in all...yes we find it pricey and the serving...hmmm not too generous but when we experienced the taste of their food, ambiance of the place and saw how they put so much attention to the details..hubby and I say it's worth it. We enjoyed our early dinner there and will definitely try it again soon :)
Kenny's Roast & Grill
Power Plant Mall
Lower Ground Level
Power Plant Mall
Rockwell Drive cor. Estrella St.
Makati, Metro Manila