I used to think that men's makeup is the easiest but when we tackled this at the makeup school, I realized that it's very challenging. Why?
Most men are not comfortable wearing makeup – You have to make your model comfortable and assure him that you'll not make him look like a girl. =D
Men's skin reacts differently. – use a foundation 2 to 3 shades darker that his skin tone You don't want your model's face to look so white in photos.
While contouring is done below the cheekbones for women, it's done on the cheekbones for men – for a masculine effect.

Here's a before and after pic of my model on that day: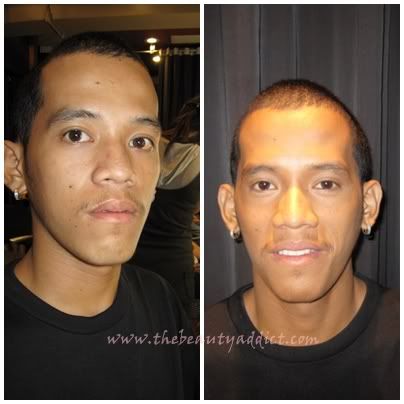 Bronzed look's characteristics: dark foundation, Shimmery eyeshadows preferably with gold or silver, dark liners, fab falsies, Shimmery highlight, Shimmery lips.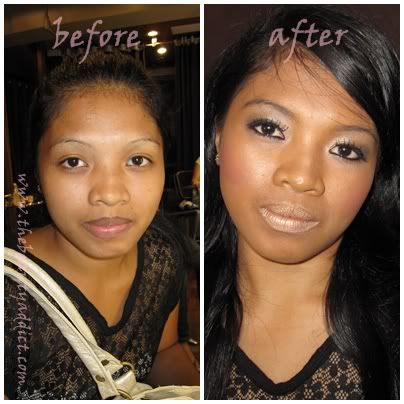 Bronzing was not that difficult with the model that was assigned to me that night. I really liked how it turned out.
Uh-oh-uh-oh-uhohuhoh.....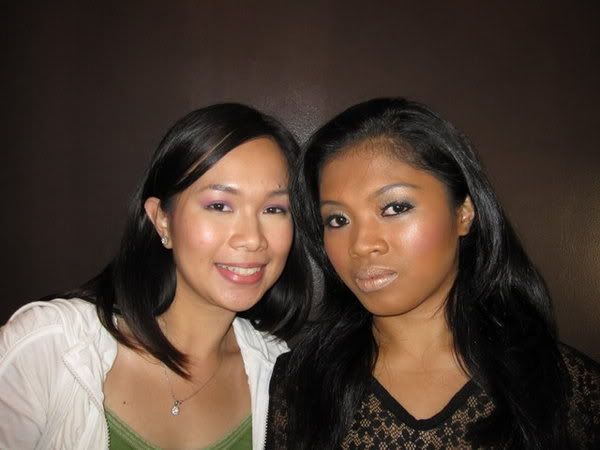 MUA and the model
I would like to do this to myself one of these days LOL. How about you? Dare?