Have you heard the buzz about shielding lotion? It's one amazing skin product that promotes skin moisture restoration, cure and protection. That's the hype of Skin MD Natural shielding lotion.

According to Dr. Brian Zogg, a certified dermatologist, shielding lotions are lotions that form a protective shield with the outer layers of the skin and help keep out irritants and chemicals. They also allow the natural oils and moisture to remain in the skin so it can heal better.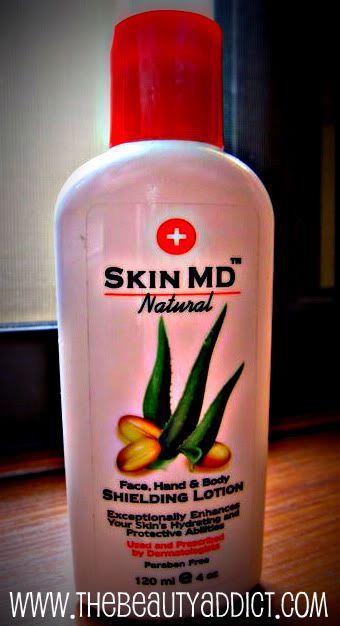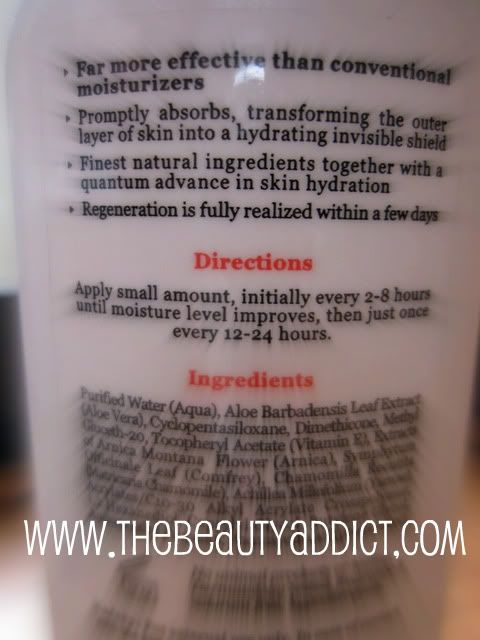 I was stunned with the benefits it can give to the skin. According to Skin MD Naturals:
It has natural antimicrobial agents. It contains homeopathic, natural ingredients to help decrease bacteria.
It contains natural ingredients such as Aloe Vera (well-known anti-inflammatory and healing agent), Arnica Montana (treats inflammatory conditions and prevents bruising), Chamomile (anti-inflammatory, antiseptic and has calming effects) and Vitamin E.
Skin MD has a new proprietary ingredient that is proven to be 6 times more effective than glycerin.
It bonds with the outer layer of the skin to prevent irritation and prevents irritating substances from actually getting into the skin.
Unlike traditional moisturizer, it restore moisture to the skin and allow the skin to continue to moisturize itself.
It's a thin layer so it does not clog pores and it allows skin to breathe. It's non-comedogenic - it won't promote acne
Anti-ageing.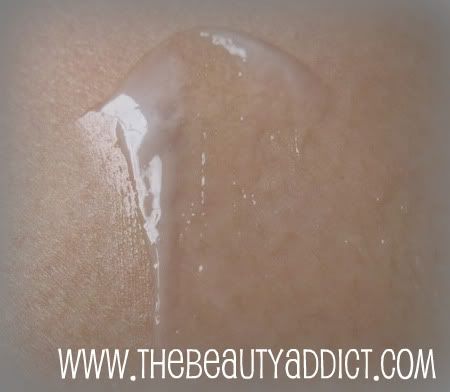 It has gel-like consistency and is easily absorbed by the skin. Feels light and non-greasy after application.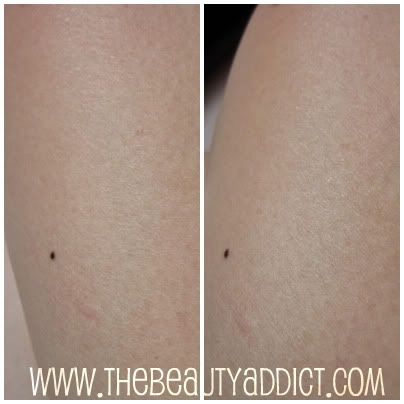 Before and After photo. It's hard to see the difference in this photo as I've been using this product for weeks now. The skin feels smoother and looks silkier after every application.
Pros:
Keeps skin moisturized for hours. I have some dry areas that definitely improved since I started using this.
Has a very light scent. You can still use your favorite perfume with this.
Absorbs by the skin super fast.
Knowing that I'm using a lotion that doesn't just temporarily moisturize my skin is definitely a plus.
Paraben free.
I like products made of natural ingredients.
A shielding lotion with Sunscreen SPF 15 is also available.

Cons:
Not available locally. Shipping fee may cost even more than the product itself sigh :(

Packaging is too plain. Doesn't really bother me. However, if its performance doesn't stand-out, I would probably forget to use this.


Have you used this lotion? What are your thoughts?

For store location and price information, visit the Skin MD Natural website.
Do you want to be receive beauty product reviews straight to your email?
Click here to subscribe.

* Disclaimer: This product was sent to the author for review. Everything stated above are the author's honest opinions from her experience using the product. She is not affiliated to the company nor was paid to write the review. Purchase on your own discretion.