Everyday makeup.
I describe it as simple yet alluring, easy and quick. It should be able to hide your flaws and enhance your features.
I've got new products from Maybelline which are perfect for my everyday use. I tried them a while ago to show you what I wear during my conventional days.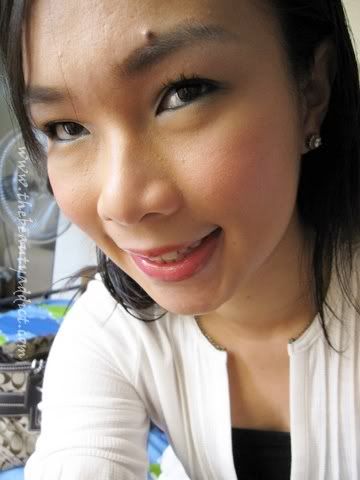 I don't usually put something on my lower lash lines but I want to put a bit of an accent today so I applied a green eyeliner.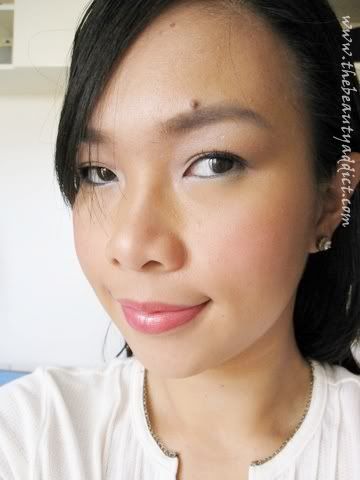 What I used:
Face
The Body Shop Tea Tree Oil cleanser, toner and day moisturizer
Maybelline Clear Smooth Mineral Foundation
Maybelline Clear Smooth Shine Free Face Powder
Cheeks
Maybelliner Clear Smooth Mineral blush - Gentle Pink
Lips
Maybelline WaterShine Collagen l/s
Maybelline Fruity Jelly lipgloss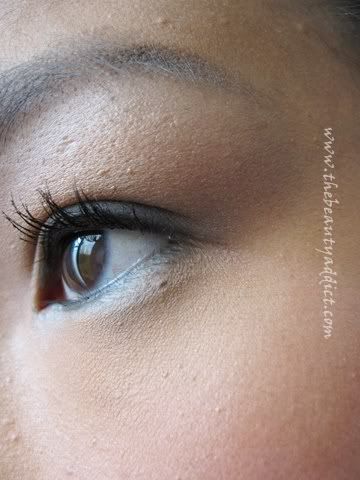 Eyes
Paul and Joe Eye Brow Pencil 02
Maybelline EyeStudio eyeshadow quad
ArtDeco Soft WaterProof Eyeliner (upper lashlines)
Maybelline EyeStudio vivid smooth eyeliner - green (lower lashlines)
Maybelline EyeStudio vivid smooth eyeliner - white pearl (inner corner)
Maybelline Volume Express Cat Eyes Waterproof Mascara
How about you? What products do you use everyday? Feel free to comment or suggest. Happy Wednesday to y'all =)