Last week, my cousin attended the wedding of her bestfriend's sister and she asked me to do her makeup.
A test pic before retouch =D. It's the only shot I got from my camera :-(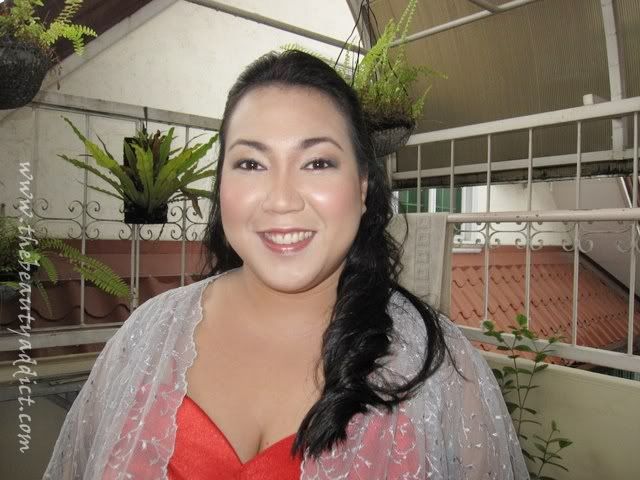 Here are the products I used on her:
FACE:
Smashbox PhotoFinish Primer
MAC NC30
P&J Powder Foundation 40
Revlon Translucent Powder
EYES:
MAC Blacktrack
MAC Ricepaper
MAC Satin Taupe
MUFE Eye seal
Stila Smudge Pot in Brown
Maybelline Volume Express Mascara
Cheeks:
Artdec Bronzer Compact 03
Elianto cream blush in Peach
Blush from Coastal Scents 7 palette
Lips:
Artdeco lipstick (I'll update the shade later)
Clinique Moisturizing lip gloss


She wanted a natural makeup and I'm glad she loved what I did on her. Thanks Kay!

What I learned from this gig?...It was very difficult to do makeup with bad lighting :-(. I realized I should invest in a lighted makeup train case soon:
This one from
Suesh
is the cheapest I found:
Price: P7500 / S150
Do you guys have any other recommendations? =D Thanks!